About the Library
Established in 2001, Emma Ray Riggs McKay Music Library serves the students, faculty, and community of the University of Utah.The Library is named for
Emma Ray Riggs McKay
(1877-1970), a music student and graduate of The University of Utah. The Library is a component of the School of Music situated in Gardner Hall.
McKay provides patrons with digital and analog listening stations and over 30,000 recordings; 20 Mac computer stations outfitted with a wide variety of software, including music notation and music editing softwares; and circulating scores, books, and music periodicals.
A technology lab offers students a technologically-advanced environment to perform music and multimedia editing. Students may independently create, mix, edit, and record electronic and computer music or enroll in music technology courses taught in the lab.
Listening stations, private study carrels, the Quinney Reading Area, the
Maurice Abravanel Studio
, and open study tables allow students to work, read, and listen to music individually or in groups.
---
---

801-581-6691



Virtual Helpdesk, during open hours



Email



Research Consultation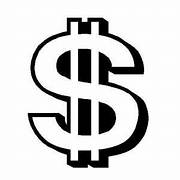 Suggest a Purchase



Tutoring Services



McKay Streaming Course Reserve
---

Summer Hours
May 8th – August 19th

Monday - Friday
9am-5pm
Saturday
11am-2pm
Sunday
Closed
Fall 2023 Hours
August 21st – December 15th
Open
Monday ~ Thursday
8am ~ 8pm
Friday
8am ~ 5pm
Saturday
10am ~ 3pm
Closed
Labor Day ~ Sept. 4th
Fall Break
Closed
Sat. Oct. 8th ~ Tues. Oct. 10th
Open
Wed. Oct. 11th 9am ~ 5pm
Thurs. Oct. 12th 9am ~ 5pm
Fri. Oct. 13th 9am ~ 5pm
Sat. Oct. 14th 11am ~ 2pm
Thanksgiving Break
Open
Wed. Nov. 22nd 8am ~ 5pm
Closed
Thur. Nov. 23rd ~ Sun. Nov. 26th

Please check back for updates.
Events - TBA