Research Consultation, Reference & Virtual Reference
We offer research consultations to University of Utah students who need help with music research questions, assignments, or extended work. Please contact the music librarian to schedule a consultation.
Immediate reference service is available in person at the McKay Circulation Desk, by phone at 801-581-6691, or virtually.
If you need assistance outside of regular hours, please e-mail mckaylibrary@music.utah.edu and we will get back to you within 24 hours.
---

801-581-6691



Virtual Helpdesk, during open hours



Email



Research Consultation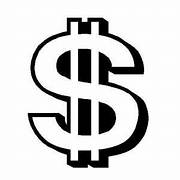 Suggest a Purchase



Tutoring Services



McKay Streaming Course Reserve
---

Summer Hours
May 8th – August 19th

Monday - Friday
9am-5pm
Saturday
11am-2pm
Sunday
Closed
Fall 2023 Hours
August 21st – December 15th
Open
Monday ~ Thursday
8am ~ 8pm
Friday
8am ~ 5pm
Saturday
10am ~ 3pm
Closed
Labor Day ~ Sept. 4th
Fall Break
Closed
Sat. Oct. 8th ~ Tues. Oct. 10th
Open
Wed. Oct. 11th 9am ~ 5pm
Thurs. Oct. 12th 9am ~ 5pm
Fri. Oct. 13th 9am ~ 5pm
Sat. Oct. 14th 11am ~ 2pm
Thanksgiving Break
Open
Wed. Nov. 22nd 8am ~ 5pm
Closed
Thur. Nov. 23rd ~ Sun. Nov. 26th

Please check back for updates.
Events - TBA