The Annotated Mahler Scores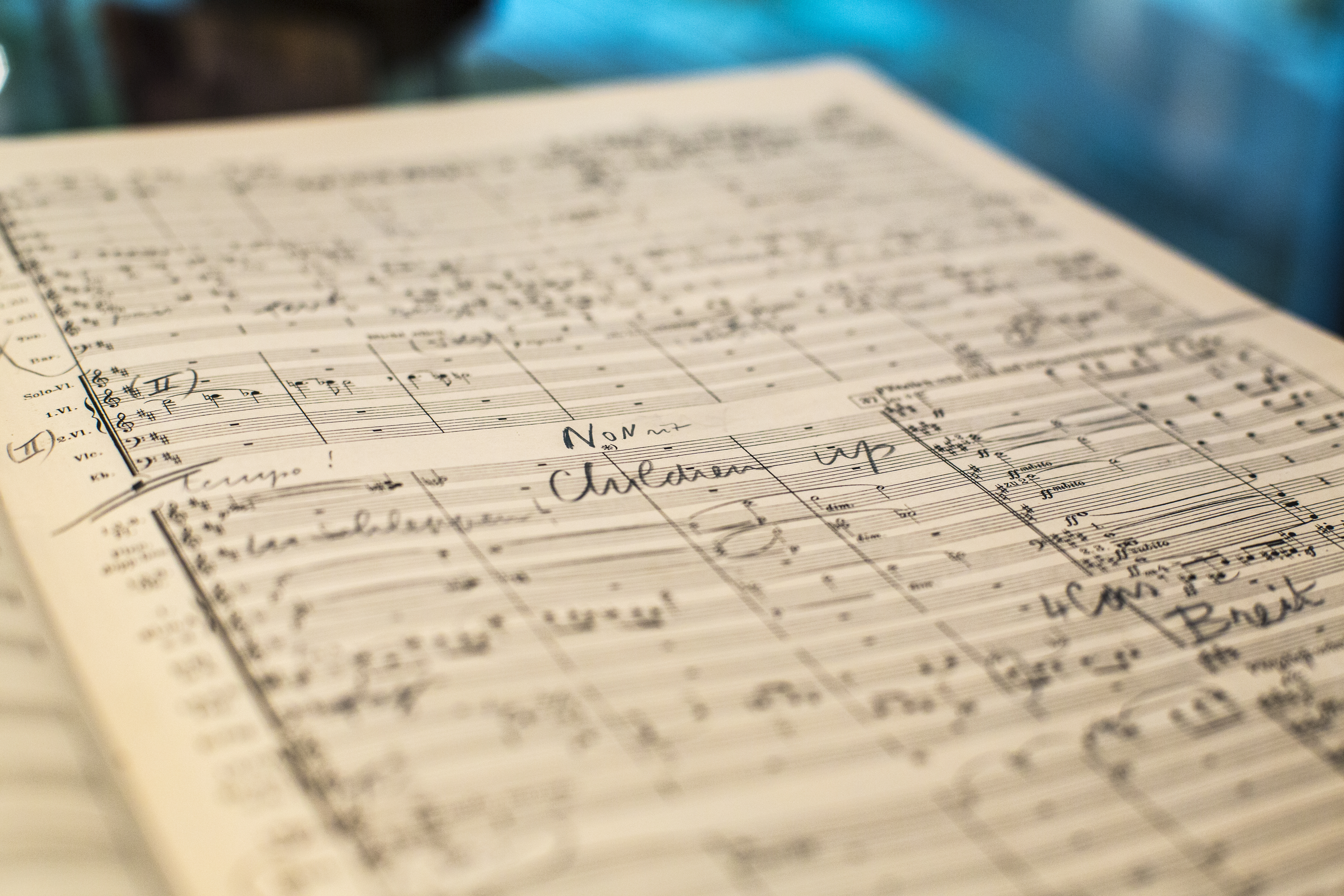 The Annotated Mahler Scores
During his tenure with the Utah Symphony, Maurice Abravanel became known particularly for his pioneering recordings of the complete symphonies of Gustav Mahler (1860-1911). In an effort to preserve and increase accessibility to Abravanel's conducting scores held in the McKay Library collection, we are digitizing them. Scans of the maestro's notated scores of the nine Mahler symphonies will form the backbone of the Abravanel Studio digital collection as it continues to grow.
McKay Library timed its release of the digitized Mahler Symphony scores with the performance of each symphony during the course of the Utah Symphony's 2014-2015 and 2015-2016 seasons.
Acknowledgements:
We thank Carolyn Abravanel for her generous gift of the Abravanel Studio and Maurice Abravanel's scores to the McKay Library.
We thank the J. Willard Marriott Library for working with us to digitize the scores, and for hosting our collection as part of their digital library.
For further information contact Lisa Chaufty, library director.