McKay Music Library
Guide to Spring Semester 2023
Masks are now voluntary in the McKay Library as with the rest of the University of Utah. We will continue to provide masks in the library if you need one, and cleaning protocols twice a day (at opening and 2pm) are currently in place. Library seating includes pre-Covid arrangements as well as some seating with distancing.
E-mail mckaylibrary@music.utah.edu with any questions or concerns.
Spring 2023 HOURS
January 9 to May 3
Monday through Thursday
8am - 8pm
Friday
8am-5pm
Saturday
11am-2pm

CLOSED
Martin Luther King, Jr. Day
Monday, January 16
Presidents Day
Monday, February 20

Spring Break
Closed
Sat. March 4 to Tues. March 7
Open
Wed. March 8: 9am-5pm
Thurs. March 9: 9am-5pm
Fri. March 10: 9am-5pm
Sat. March 11: 11am-2pm

Please check back for updates.
---

801-581-6691



Virtual Helpdesk, during open hours



Email



Research Consultation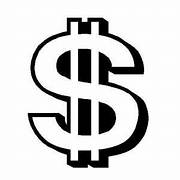 Suggest a Purchase



Tutoring Services



McKay Streaming Course Reserve
---

Summer Hours
May 8th – August 19th

Monday - Friday
9am-5pm
Saturday
11am-2pm
Sunday
Closed
Fall 2023 Hours
August 21st – December 15th
Open
Monday ~ Thursday
8am ~ 8pm
Friday
8am ~ 5pm
Saturday
10am ~ 3pm
Closed
Labor Day ~ Sept. 4th
Fall Break
Closed
Sat. Oct. 8th ~ Tues. Oct. 10th
Open
Wed. Oct. 11th 9am ~ 5pm
Thurs. Oct. 12th 9am ~ 5pm
Fri. Oct. 13th 9am ~ 5pm
Sat. Oct. 14th 11am ~ 2pm
Thanksgiving Break
Open
Wed. Nov. 22nd 8am ~ 5pm
Closed
Thur. Nov. 23rd ~ Sun. Nov. 26th

Please check back for updates.
Events - TBA