Sorenson Legacy Foundation Music Technology Studio
Completed in September of 2018, the SLF Music Technology Studio is a state-of-the-art resource for students studying music technology. The classroom contains 26 student working stations. Nine of those stations are outfitted with Kurzeweil full-size keyboards. More information on classes offered in the Studio and reservation information is coming soon! In the meantime, you can learn more from the video below.

(Use YouTube Gadget or Insert/Edit Video on the toolbar to embed video code.)
---

801-581-6691



Virtual Helpdesk, during open hours



Email



Research Consultation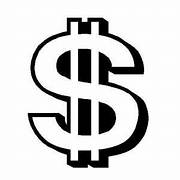 Suggest a Purchase



Tutoring Services



McKay Streaming Course Reserve
---

Summer Hours
May 8th – August 19th

Monday - Friday
9am-5pm
Saturday
11am-2pm
Sunday
Closed
Fall 2023 Hours
August 21st – December 15th
Open
Monday ~ Thursday
8am ~ 8pm
Friday
8am ~ 5pm
Saturday
10am ~ 3pm
Closed
Labor Day ~ Sept. 4th
Fall Break
Closed
Sat. Oct. 8th ~ Tues. Oct. 10th
Open
Wed. Oct. 11th 9am ~ 5pm
Thurs. Oct. 12th 9am ~ 5pm
Fri. Oct. 13th 9am ~ 5pm
Sat. Oct. 14th 11am ~ 2pm
Thanksgiving Break
Open
Wed. Nov. 22nd 8am ~ 5pm
Closed
Thur. Nov. 23rd ~ Sun. Nov. 26th

Please check back for updates.
Events - TBA