Carl Nielsen & the Violin Naxos Intl. CD Release Event
October 23, 2020 |
12pm MDT | 1pm CDT | 8pm GMT+2
Zoom Meeting ID: 956 9134 3371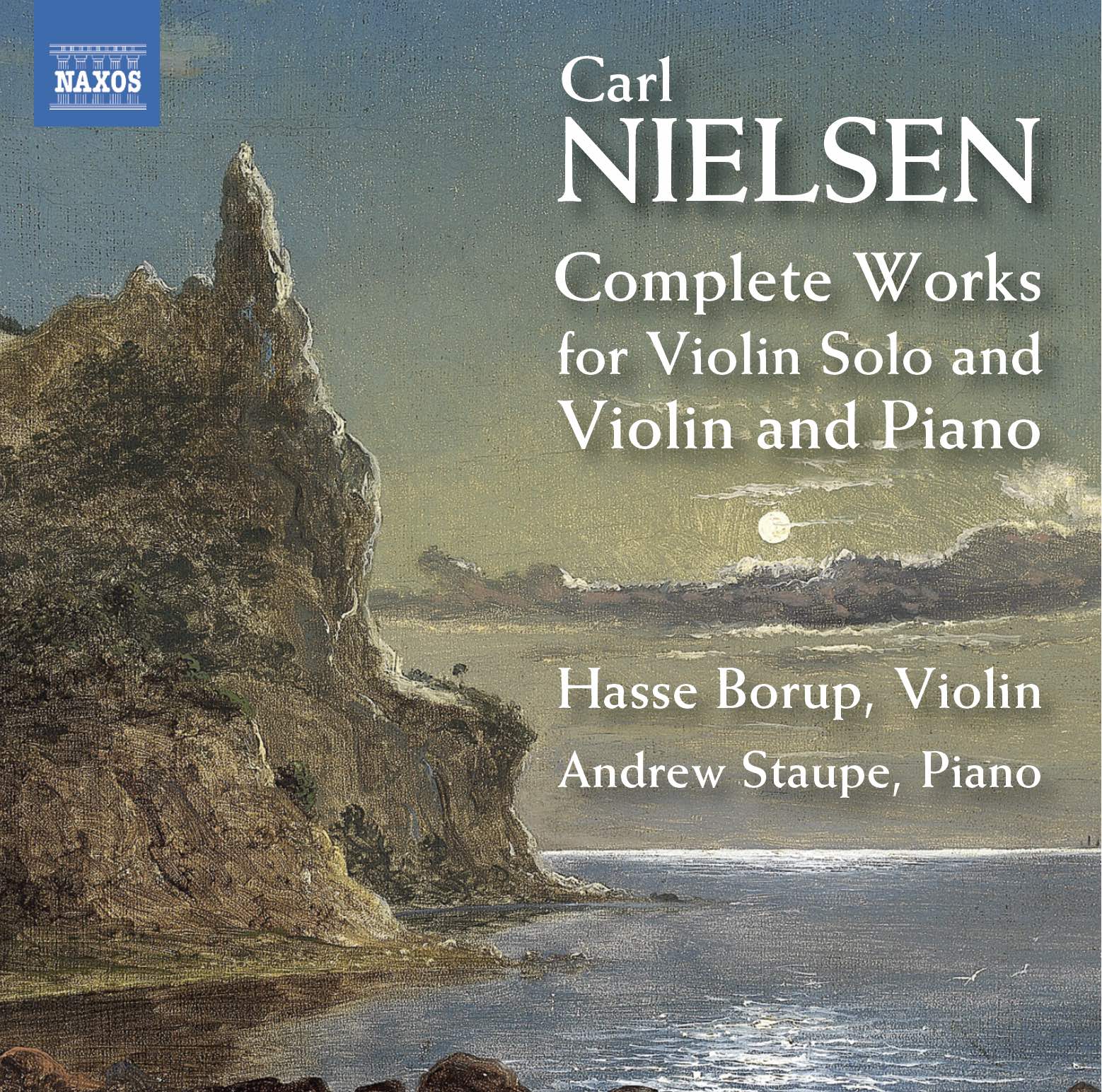 Join us in an online event celebrating the release of Carl Nielsen: Complete Works for Violin Solo and Violin and Piano. Produced by Naxos in partnership with the National Danish Academy and the Royal Danish Library, this first ever anthology of Denmark's most prominent composer is performed by University of Utah School of Music Professor Hasse Borup (Violin) and Andrew Staupe (Piano), former School of Music faculty, now Assistant Professor of Piano at the University of Houston. This online event will connect the project's international collaborators Hasse Borup, Andrew Staupe, Niels Krabbe (senior researcher, Royal Danish Library), and Claus Skjold Larsen (Dean, Danish National Academy of Music) in conversation and performance, moderated by Naxos top USA producers. Come hear selections from Nielsen's remarkable body of work, never before captured to such a degree.
"The music of Carl Nielsen holds a very special place for Danes, defining the nation's musical voice for over a century and reflecting the soul of Denmark. Nielsen was a violinist from childhood, his early Sonata in G major having 'a scent of Mozartian youth', while the newly published Romance in G major was dedicated to his first teacher. Mature works include the Second Violin Sonata, 'a work unparalleled in the sonata literature', and the Prelude, Theme and Variations inspired by Bach's Chaconne for solo violin. This collection represents the first ever recording of Nielsen's complete music for violin solo or with piano."
Music Professor Hasse Borup releases landmark collection, complete works of Danish national composer Carl Nielsen
The Finer Points Blog College of Fine Arts


Hasse Borup, professor of violin at the University of Utah School of Music, and pianist (and former U faculty) Andrew Staupe have collaborated on a landmark recording containing Danish composer Carl Nielsen's complete canon written for violin solo and violin-piano duo.

The record, "Carl Nielsen: Complete Works for Violin Solo and Violin and Piano" was released last month by Naxos Records, but the project had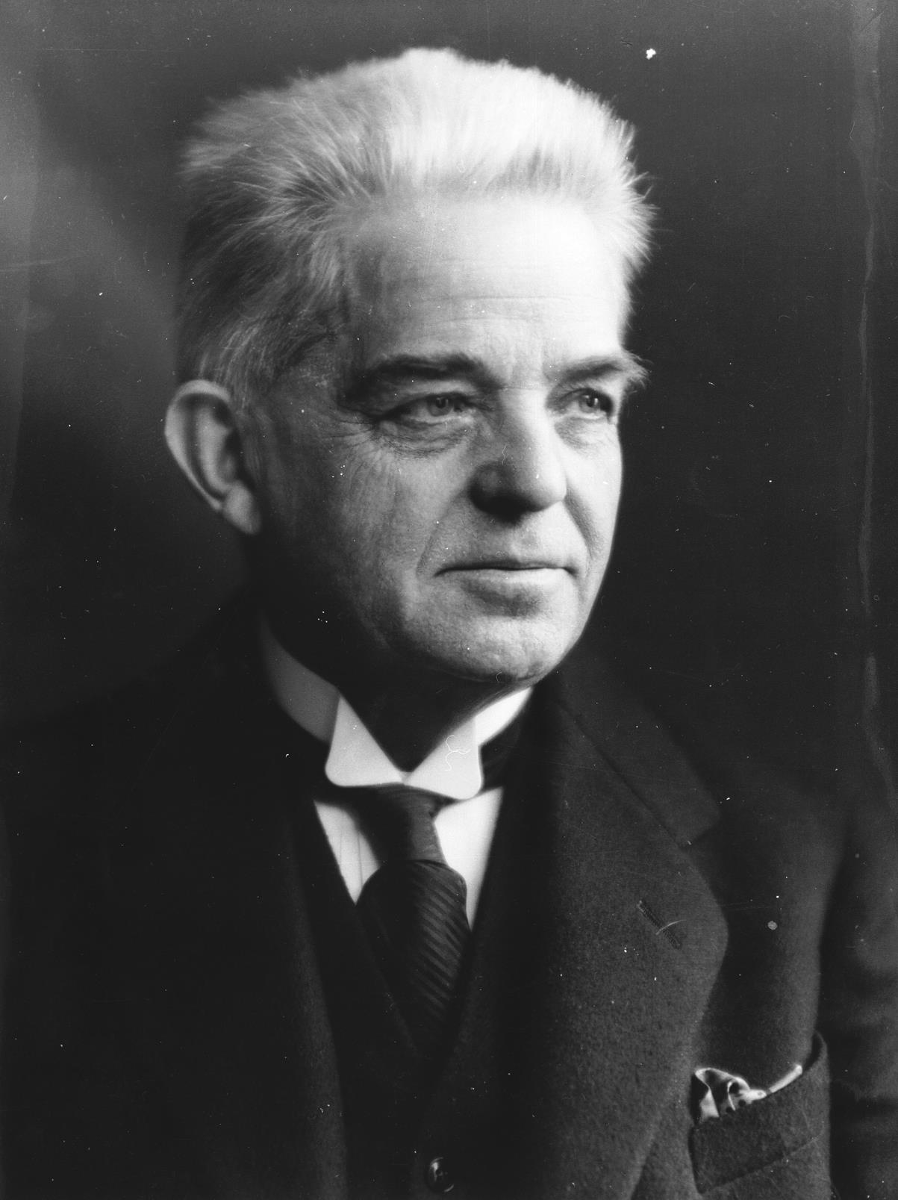 been years in the making, a significant undertaking and one of deep historical importance.

For Denmark, Nielsen is a national treasure (his image resided on the 100 kroner note for over a decade). Much of the country is familiar with his staggering breadth of music, from intimate chamber works to his beloved symphonies. But this album marks the first comprehensive record of every composition for violin solo and violin and piano, even down to small fragments recovered in Nielsen's notebooks. It spans an entire career, from Nielsen's teenage years to death.
Borup, a native of Denmark himself, has been deeply familiar with Nielsen's music since childhood. Knowing how difficult some of the pieces are to play, Borup hesitated when Naxos Records first approached him to record the album. But, recording the complete works has given him a deeper appreciation for just how original Nielsen was for his time.

"You talk about this side of Nielsen that created incredible art music that, I would say in terms of ingenuity and invention, would rival what Schoenberg did at the time. But at the same time, he is the composer of some of the most beloved songs in the Danish songbook, songs that people sing at weddings and gatherings, both sacred and secular. It is this dual Nielsen that has made him the soul of Denmark," he said.

Borup enlisted colleague and pianist Andrew Staupe to collaborate, as the two had established a musical synergy while Staupe was working in Utah. Immersion into Nielsen's music was a process of focused study that led to admiration.
"Every country has a composer or two that makes up their national identity. In Norway there's Edvard Grieg... In the US, we have Aaron Copland, and Charles Ives, and Gershwin. In Denmark, they have Carl Nielsen," Staupe said. "For me, it was very interesting to dive in with fresh eyes and learn about this composer. At first, I had no frame of reference to understand this music like Hasse did. But as we continued to play it, the meaning and understanding kept coming up. It was a wonderful lesson for me, not only in approaching composers I am not familiar with, but in my own teaching. I want that experience for all of my students because you don't look at that composer the same way when you go through that process."
Many are not aware of the intense preparation that goes into recording classical albums. For the year leading up, Borup and Staupe worked incessantly to get the music into their bones.
"This is my eighth CD," Borup explained. "If you want to do it well, you have to plan everything out to a T because it is so expensive — you have halls and engineers involved, so how you lead up to it is so important. You have to prepare everything so meticulously, that when you go to perform, you could do it in your sleep."

Originally, the team planned to record in Libby Gardner Hall, where Borup has recorded prior albums. But early on, the Danish National Academy suggested that the team travel to Copenhagen to record in the town Nielsen was from, in a hall named after him. Playing the music in its place of origin deepened the experience. The historic home of Hans Christian Andersen, whose literary works are also fundamental in Danish culture, was just down the street from the recording site. Borup was also able to meet with internationally renowned Nielsen scholar Niels Krabbe in the Royal Danish Library and hold Nielsen's original manuscripts, complete with his scribbles.
"I encourage my students to travel because you get a different understanding of art when you are in the place it was created. It gives it a greater depth," Borup said. The team felt that by the time they left Copenhagen, they had more of a grasp on Nielsen as a human being, with a playful personality alongside his raw ability.

Staupe said, "Being a performer as a trade is unlike being an author...when you write a book it's done. But as a musician, everything is so fluid. It's never done. So, this is something that musicians do: put things on record, for legacy, to contribute to the canon of research and performance. It feels like we did something special. Something permanent."

To commemorate the release, Naxos has planned an online event, in partnership with the Danish National Academy of Music, Royal Danish Library, and University of Utah School of Music. Viewers can join Borup and Staupe in conversation with Niels Krabbe, Claus Skjold Larsen (Dean, Danish National Academy of Music), and Raymond Bisha (Senior VP of Marketing and Label Relations, Naxos). They will also perform selections from Nielsen's canon.