Barbara Ralphs, beloved Department of Music staff, dies at 102
By April Goddard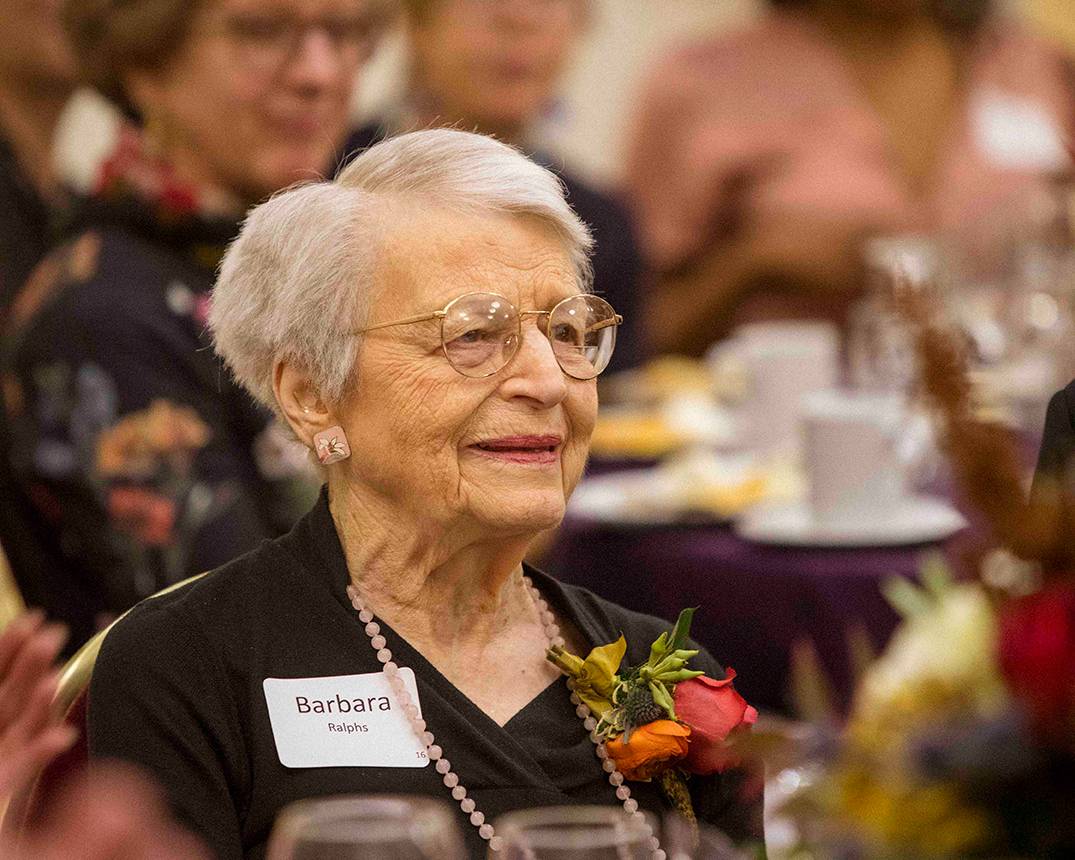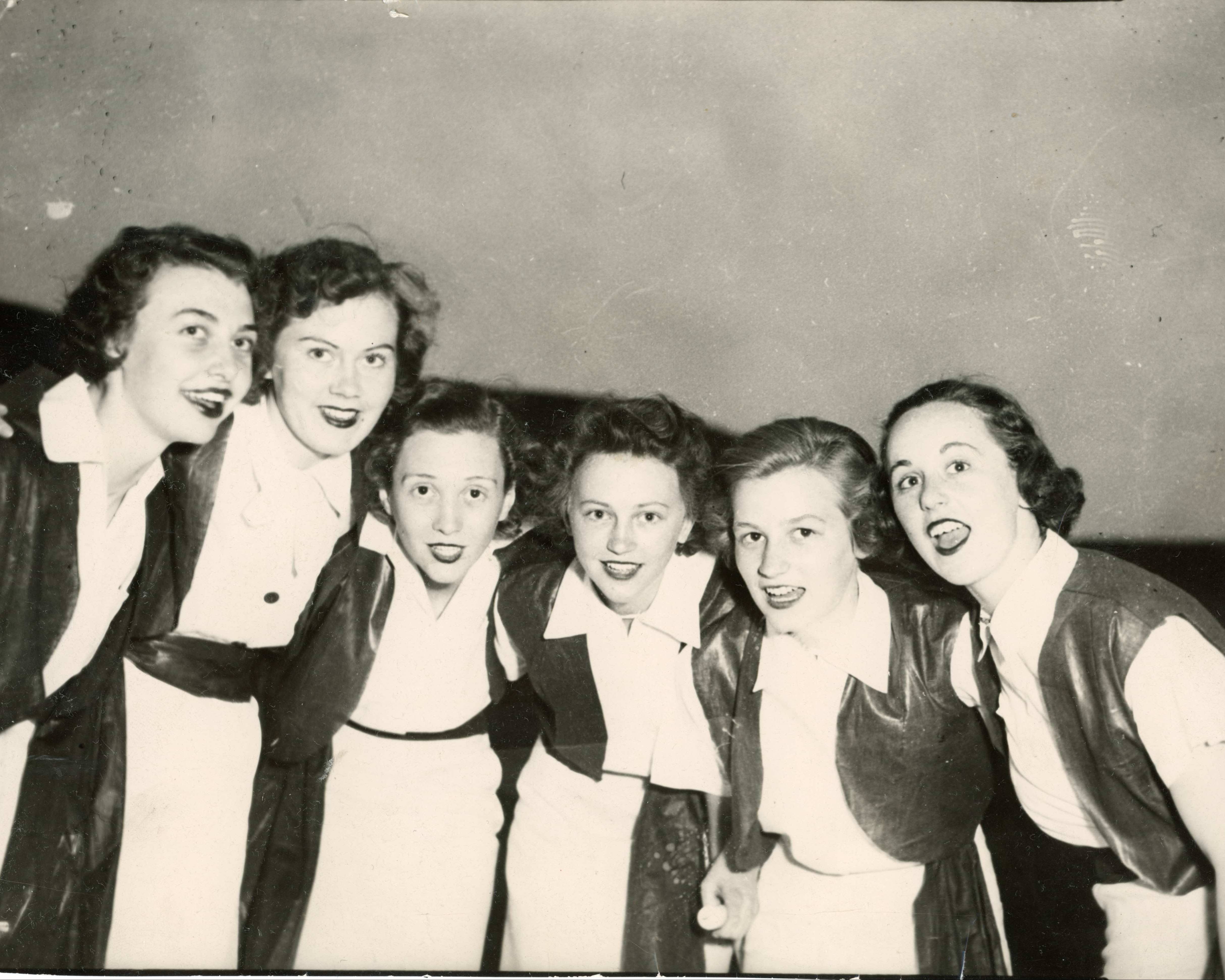 (Top left) Barbara during her recognition at the School of Music's 2018 Camerata Awards Gala. (Top right) Barbara (second from right) with her Chi Omega sisters at Songfest (about 1935). (Bottom right) When Barbara was a student, the U campus primarily consisted of buildings on Presidents Circle. (Bottom left) A young Barbara during her University of Utah days.
For close to three decades, Barbara Ralphs was the glue that held the U Department of Music together. The administrative assistant to five Department of Music chairs, students, faculty, and staff across campus universally relied on her when something needed to be done.
But for a harsh twist of fate, she would have happily stayed at home raising her three young children, as most women of her generation did.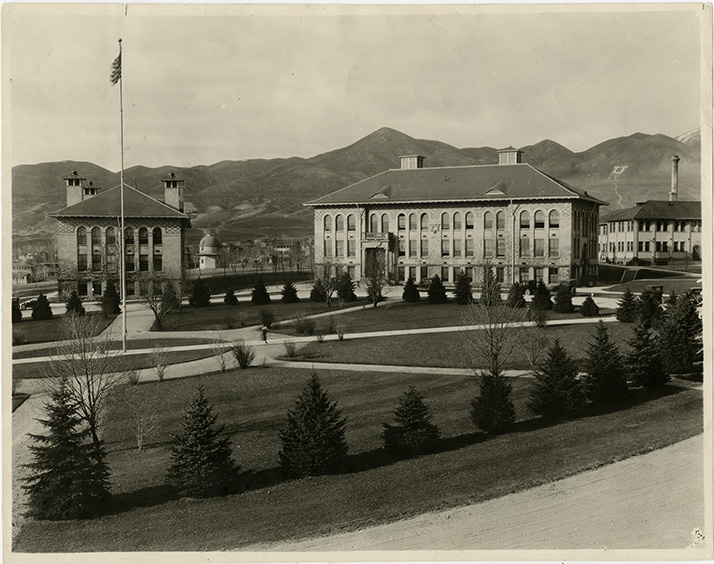 Barbara was born on September 30, 1918 in Salt Lake. She grew up within walking distance of the University of Utah. She started attending the U at age 16 in the mid-1930s. At that time, campus consisted primarily of the buildings on Presidents Circle.
She danced in the former Union Building, now David P. Gardner Hall. She took Freshman English from Pulitzer Prize-winning author Wallace Stegner. She established lifelong friendships with her Chi Omega sorority sisters.
Barbara loved the University of Utah.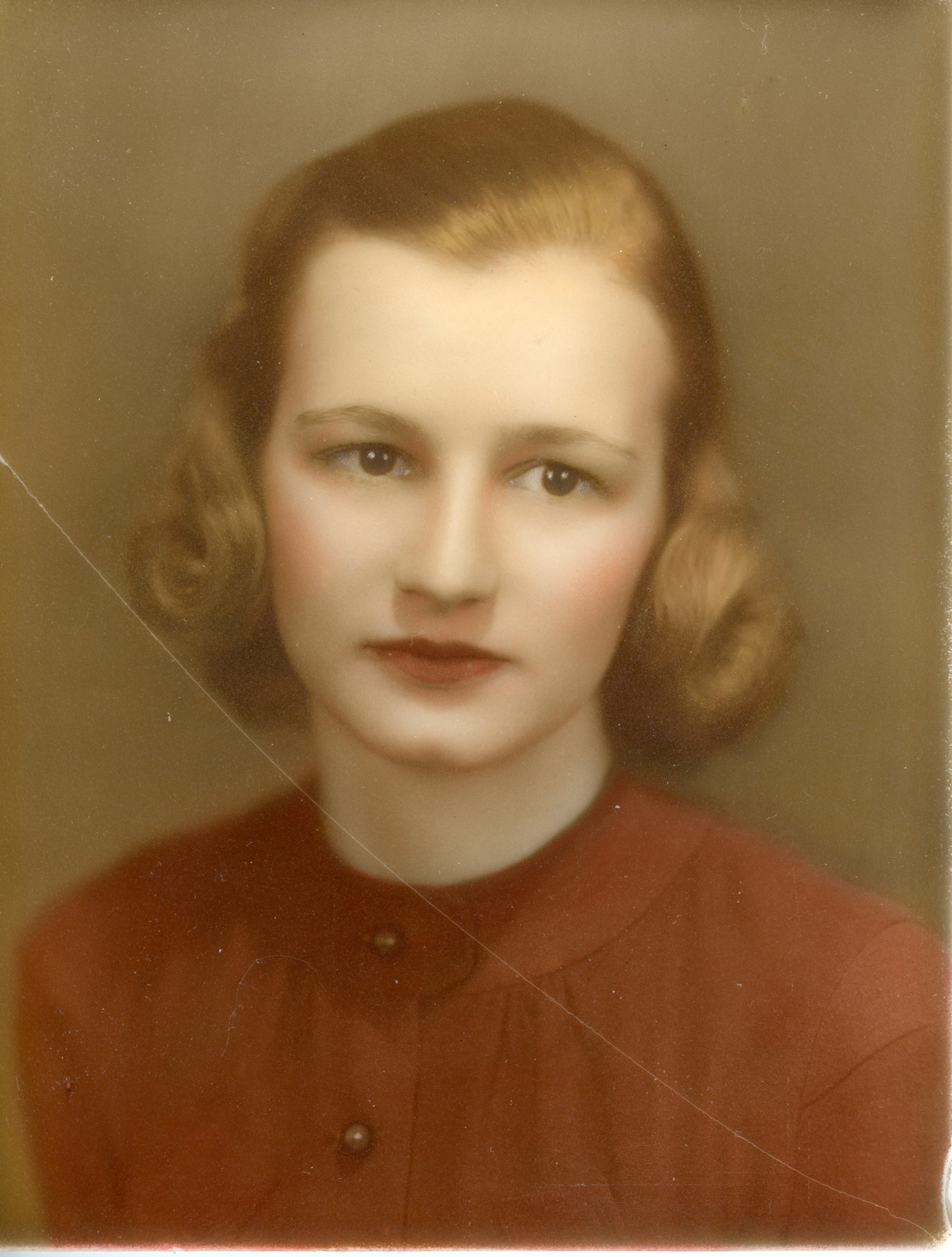 She ended up returning as an employee in the early 1960's, when she became her family's primary breadwinner. Her husband, Bud, struggled with life-altering PTSD after returning from military service in WWII.

So Barbara stepped into the workforce at age 40, leaving at home their three children. Their youngest was just six months old. She became an unwitting harbinger of modern employment trends for women.
She started in administration for the College of Nursing. With the help of family, she learned to juggle full-time employment with the responsibilities of motherhood and marriage.
In her 44 years at the U, Barbara epitomized the exceptional staff member. She demonstrated professionalism, dependability, experience, and much more.
According to colleague and friend, emeritus faculty Roger Miller, Barbara "knew the university system, how it worked, and who made it work…and she had the confidence of people at all levels."
She possessed an extraordinary work ethic. She never missed a day of work in more than 40 years, except for after back surgery.
She had remarkable people skills. "I am Pollyanna's double - a truly 'cockeyed optimist' and a people person, which means that I am sincerely interested in and enjoy being with others," explained Barbara.
Authentic and a trusted listener, she was loved by students, faculty, and the many visitors to the school.
Barbara was the "glue that kept everything together," explains former chair Ed Thompson, with whom she worked for 23 years.
A born organizer, she made sure the school ran smoothly. She assisted with all facets of the 1999 renovation of Gardner Hall and the Libby Gardner Concert Hall addition. In fact, we owe the beautiful gold-leaf painting of the Thompson Chamber Music Hall to Barbara.
The Ralphs' three children - Ginny (Fox), Sally (Larkin), and George - all graduated from the University of Utah. Barbara is survived by 13 grandchildren, 27 great-grandchildren, and six great-great grandchildren.
The School of Music honored Barbara for her service at age 100 at its 2018 Camerata Awards Gala.