A Note from the School of Music
Spring 2023
KC's Corner
Looking out my office window at excited, emotional graduates as they gather for photos and farewells, I am struck by how quickly my first year as Director has gone by, how much I've learned, and how deeply I love this place. Thousands of tiny turns, decisions, and intersections led me to The University of Utah. As author John Spence said, "Every single thing that has ever happened in your life is preparing you for a moment that is yet to come." As a person who always looks for reasons that define where we are and what we do, a person who believes in gratitude and purpose, I am abundantly thankful for all that has brought me to you in this moment.
As I was preparing for this position (as best as you can from 2000 miles away!), I spent a lot of time staring at pictures and biographies of our faculty and staff and imagining them as teachers, scholars, and colleagues. Would they share their lives and stories and professional journeys with me, or meet this "outsider" with wariness? Would they sit back and watch while I ran around figuring things out, or jump right in and offer a hand? Would we trust each other? Who were these people anyway?
Almost a year later, I have never – not once – questioned my decision to be a part of this community. The staff, faculty, and students at the School of Music are unmatched. I am surrounded by brilliantly talented individuals who push me every day to be a better person, scholar, thinker, and leader. My colleagues are strong, smart, incredibly dedicated, and generous people. They care for our students and each other, and they have embraced all that has been new in their own lives this year with a kindness and grace that often leaves me speechless. When I walk into the building each morning, I still catch my breath.
As we look to the summer and a time of rejuvenation, I am already thinking of all the wonderful things waiting for us in the next academic year. We are greeting two fantastic colleagues who will be finding their new home with us in July; participating in the U's Graduate Studies Review which will bring new insights and perspectives to our curriculum, graduate program, and initiatives around belonging and student success; welcoming colleagues back from research leaves while supporting other colleagues on their scholarly paths; and continuing to learn from each other, support each other, and create and enjoy amazing musical experiences. There are incredible moments yet to come. We look forward to sharing it all with you!
Kim Councill
Director of the School of Music
Alumni Updates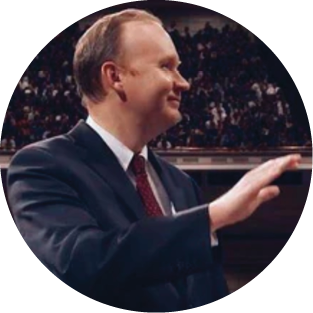 Marshall McDonald (BA '09)
was the recipient of the 2023 Governor's Mansion Artist Award.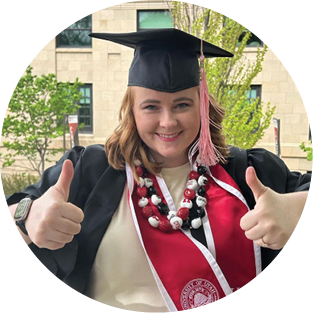 Olivia Allred (BMU '23) accepted a new position as Education and Outreach Coordinator at the Houston Symphony.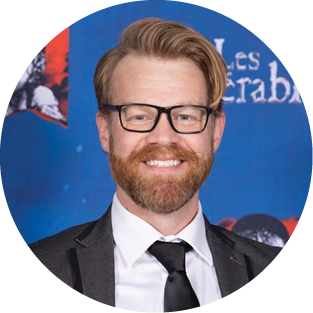 Andrew Marks Maughan (BMU '11) is performing in the national Broadway tour of Les Miserables, which will be in SLC at the Eccles Theater June 20 – July 2. Since graduation, he has worked for Glimmerglass Opera Company, Santa Fe Opera, Barrington Stage Company, and more.
---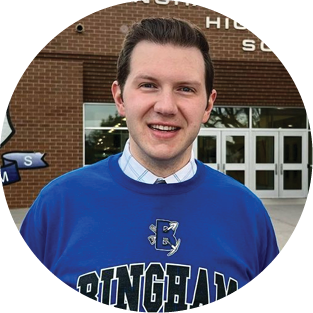 Logan Bingham (BMU '21) has been appointed Director of Choirs at Bingham High School.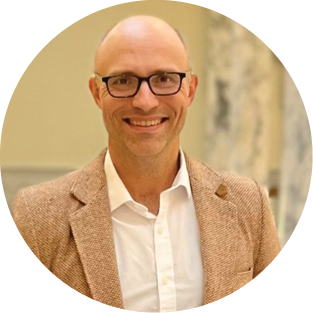 Zach Buie (DMA '19) performed with the Seoul Philharmonic Orchestra alongside Bill Williams (former principal of the SF Symphony) and Joshua Bell as soloist. He is currently Assistant Professor of Trumpet and Music History at Boise State University.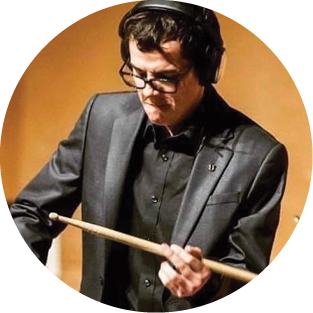 Preston Gilbert (BMU '21) has just become a full-time rudimental drummer with the West Point Hellcats. He is also the Director of Percussion at Maple Mountain High School.
---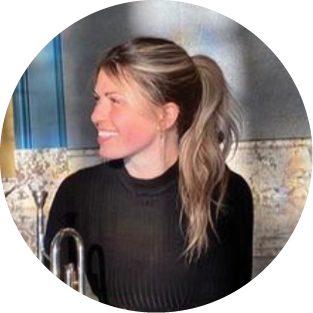 Maryna Pohlman (MMU '21) recently toured the country as principal trumpet for Netflix's original series Our Planet Live in Concert, the USA Tour. She will be attending Indiana University Jacobs School of Music for her Doctor of Music degree beginning this fall.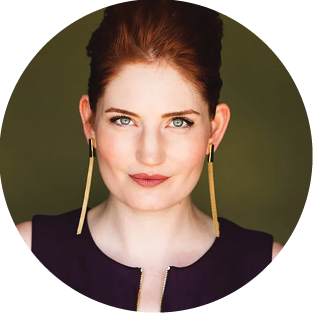 Mandi Barrus (MMU '19) is Artistic Director of Opera Contempo, a chamber opera company promoting new works, new voices, and new settings. She received a sizable Artist Empowerment Grant from Salt Lake City Arts Council and the National Endowment for the Arts, and her grant project, a chamber opera addressing domestic violence, runs June 9 and 11, 2023 in Salt Lake City.
What have you been up to since your time at the School of Music? We want to hear your update.
New Faculty
Jason Missal, Director of Bands
"I can't wait to collaborate with the world-class faculty and make music with the outstanding students at Utah! I look forward to working alongside my colleagues to build a tight-knit musical community with the educators, alums, and supporters across the state of Utah and throughout the region."
Jason Missal is Director of Bands and Assistant Professor of Music at The University of Utah. His duties at Utah include conducting the Wind Ensemble, leading the graduate wind conducting program, and overseeing all aspects of the band program.
Before his appointment at Utah, Dr. Missal was the Associate Director of Bands at the University of Louisiana at Lafayette, where he conducted the Symphonic Winds, led the Pride of Acadiana Marching Band, and taught undergraduate conducting and courses in music education. While at UL, he led the Louisiana premieres of works by Omar Thomas, Jennifer Jolley, Carlos Simon, Erika Svanoe, Paul Dooley, and Michael Mikulka.
Prior to his work at UL, he taught at Abilene Christian University in Abilene, Texas. At ACU, Dr. Missal led the Big Purple Marching Band, conducted the Concert Band, supervised student teachers, and taught music education classes as well as applied horn. While at ACU, he was twice awarded the Citation for Excellence in Teaching and guest conducted the Wind Ensemble at the 2014 CBDNA Southwest Regional Convention in Fayetteville, Arkansas. Dr. Missal also collaborated with composers David Maslanka and Carter Pann. A staunch advocate of public school music, he also taught for four years in the public schools of Jenks, Oklahoma.
Dr. Missal has a national presence as a conductor, clinician, and adjudicator. He has conducted and presented clinics in Texas, Louisiana, New Mexico, Oklahoma, and Colorado. Dr. Missal has published articles in The Instrumentalist and School Band & Orchestra magazines. His recording credits include production work on albums by the University of Texas Wind Ensemble and University of Colorado Wind Symphony and an upcoming invitation to produce an album by the Illinois State University Wind Ensemble.
His professional memberships include the College Band Directors National Association, Louisiana Music Educators Association, Texas Music Educators Association, and an honorary membership in Phi Mu Alpha Sinfonia.
Dr. Missal holds a Doctor of Musical Arts in Conducting from the University of Texas at Austin, a Master of Music in Conducting from the University of Colorado at Boulder, and a Bachelor of Music in Instrumental Music Education from Oklahoma State University. His primary conducting teachers have been Jerry Junkin, Allan McMurray, Gary Lewis, and Joseph Missal.
---
Jonathan Dillon,
General Music Education Specialist
"I look forward to working alongside the University's incredible music education team, serving area music educators through professional development, and—most importantly—teaching and supporting our music education students. I am thrilled to be joining the School of Music faculty at The University of Utah!"
Jonathan Edan Dillon is an elementary general music teacher in Alaska's Kenai Peninsula Borough School District, where he has taught for the last eleven years. Dillon's teaching interests span general music, Kodály-inspired pedagogy, and youth choral music—interests he regularly aims to innovate within and expand beyond, including engagements with songwriting, popular music, and technology. A frequent presenter on topics relating to general music education, Dillon's recent professional development efforts include presentations at the 2022 National Conference of the Organization of American Kodály Educators and the 2021 Eastern Division Conference of the National Association for Music Education. Dillon also teaches professional development courses, serves as a teacher mentor, and assists with conference planning in his role as General Music Chair for the Alaska Music Educators Association. Additionally, Dillon is an online course facilitator for the Longy School of Music at Bard College.
Dillon's current research interests involve the professionalization of music educators and the subject-ness of students engaged in general music education. Through this latter line of inquiry, Dillon explores ways in which general music educators, curricula, and methods enable—and/or limit—student perceptions of themselves as subjects in their own lives, as opposed to objects in the lives of others. Essentially, Dillon is interested in critical, possibility-oriented excursions in general music which seek to expand what an education in and through music can be "good for." Dillon's scholarship has been accepted for presentation in several research conferences, including the 2023 Mountain Lake Colloquium for Teachers of General Music Methods, the 2023 Research in Music Education (RiME) Conference, and the 2022 Conference of the International Society for Music Education.
Dillon is a doctoral candidate at Boston University, previously studied music education at the University of Montana (MM) and the University of Alaska Fairbanks (BM), and earned a Kodály Certificate at Seattle Pacific University. Dillon was a 2017 BP Teacher of Excellence and was awarded a 2016 Alaska Arts Educator Fellowship by the Alaska State Council on the Arts.
School of Music Highlights

Derek Blodgett, first year violin student of Blanka Bednarz, performed as a soloist in the Young Artist Concerto Competition winners' concert at Utah Valley Symphony in February at the Covey Center for the Arts.

Michelle Pedersen, DMA student of Robert Breault, performed as Giovanna in Utah Opera's production of Rigoletto by Giuseppe Verdi.

After submitting a digital performance that was judged by other collegiate trumpet teachers and professors, the University of Utah Trumpet Ensemble, under the direction of Peyden Shelton, competed in live rounds at the National Trumpet Competition in Boulder, CO.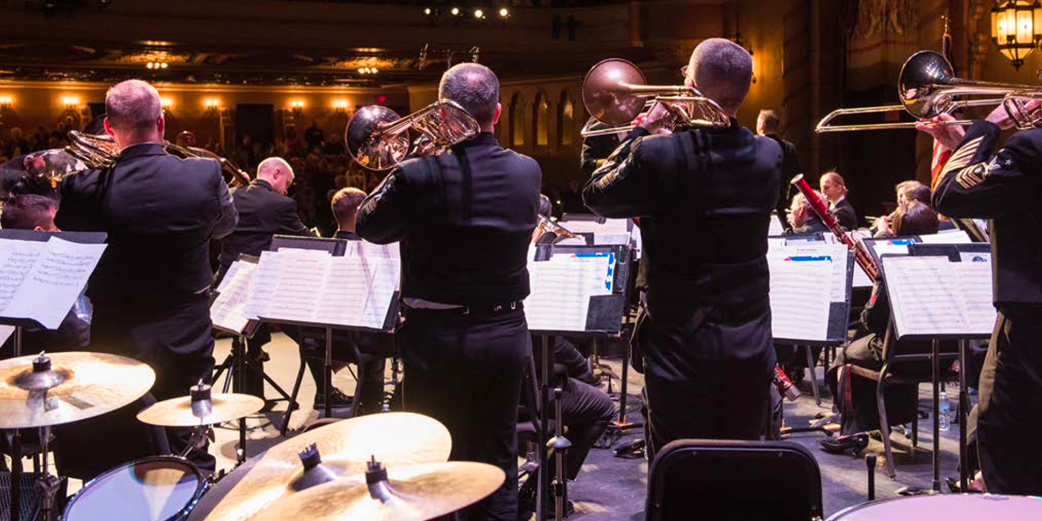 The US Navy Band made a stop on campus for a rare and special performance in March 2023. Thanks to Laura Grantier for her work in organizing this incredible opportunity for our community.
Piano Success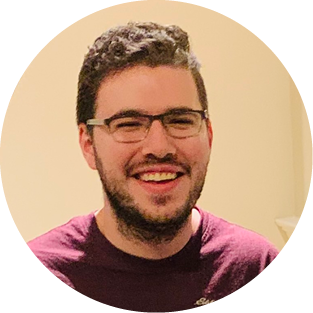 Piano performance major Ian Wagman, student of Vedrana Subotic, won first prize in the Young Artist division of the Music Teachers National Association (MTNA) composition competition and went on to perform his piano composition in Reno at the national conference.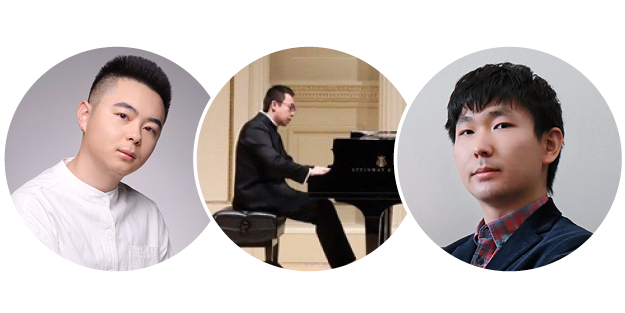 Three students of Ning Lu have been recognized with prestigious awards in piano performance:
• Xueji Sun (Jason) (DMA), won the Platinum Medal in the Artist Category at the Canadian International Music Competition, and the first prize (gold medal) in the Grand Metropolitan International Music Competition in NYC.
• Hongda Wu (DMA), won the 2022 Golden Classical Piano Competition in New York City, and performed in Carnegie Hall in December 2022.
• Richard He Chang (DMA), was a finalist in the 2022 National MTNA Performance Competition.
Qi Su (DMA) and Yanqi Wang (DMA), the Utah Piano Duo coached by Jie Lu, won the first prize in the MTNA Stecher and Horowitz Two Piano Competition National Final Competition in 2022. They competed against finalists from Eastman School of Music, Indiana University, New England Conservatory, and others.

Every Gift Matters
Each year, convocation reinvigorates our passion for student success, as we witness the remarkable growth, accomplishments, and community that is fostered in the School of Music. Students cannot do it alone-—they achieve their dreams because of the support of family, friends, and generous donors who invest in their futures. We hope you'll join us in supporting the next bright class of music students on their journey.