SummerArts Piano Festival Invites Winners to Perform with Live Orchestras
By Ali Para
Pianists of the SummerArts Piano Festival and Competition will grace the stage with their award-winning performances in two special concerts on Jan. 19 and 26, 2019 in Libby Gardner Concert Hall. Every summer the University of Utah hosts the SummerArts Piano Festival and Competition attracting pianists ranging from elementary to college age as they compete for prizes, scholarships, and the chance to perform with a live orchestra. The winners of this year's competition will be showcased alongside the American West Symphony and the Salt Lake Symphony.
The first concert took place on Jan. 19 with the American West Symphony, under the direction of Joel Rosenberg. There was shortage of variety as works ranging from J.S. Bach to Camille Saint-Saëns will be performed. Soloists include Janae Williams, Olivia Jiang, Claire Sanderson, Laura Strobell, Connor Roham, Yaxin Zhou, Evan Lou, and Grace Peters.
Tomorrow on Jan. 26, Maestro Robert Baldwin and the Salt Lake Symphony will play a concert highlighting soloists Janae Williams, Samuel Lu, Joyce Wang, Timothy Liang, Ben Tufte, and Karl Schriewer playing works by Arne Olbberg, W.A. Mozart and Sergei Rachmaninoff.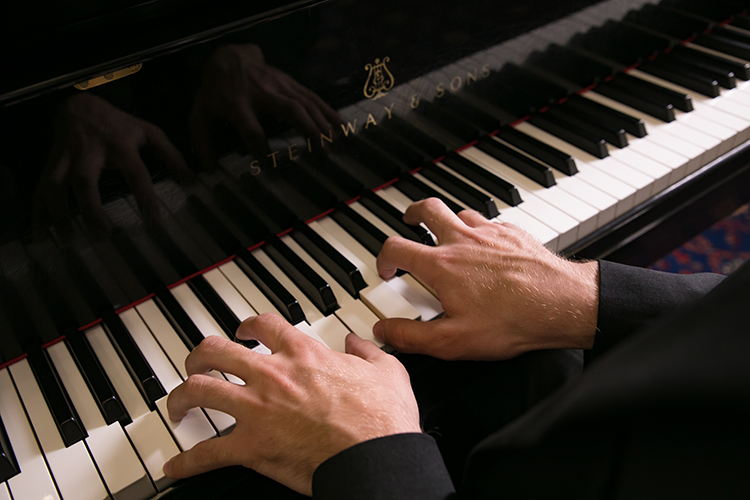 ABOUT THE SCHOOL OF MUSIC
The University of Utah School of Music offers a comprehensive program of music study on both the undergraduate and graduate levels. The School of Music educates professionally-oriented students across the musical spectrum through rigorous musical and academic experiences; serves the art of music through performance, composition, research and publication; and functions as the state's center for intellectual, educational, and cultural musical activities. It has been an accredited member of the National Association of Schools of Music since 1952.
ABOUT THE COLLEGE OF FINE ARTS
With its vision of advancing the practice and appreciation of the arts through leadership in teaching and research, the mission of College of Fine Arts at the University of Utah is to provide students with a dynamic, contemporary learning environment that inspires intellectual, creative and professional excellence and innovation in the arts while honoring tradition. The College is home to the School of Music, the Departments of Art & Art History, Ballet, Film & Media Arts, Modern Dance and Theatre.