U of U Graduate String Quartet studies in Saarburg, Germany
The University of Utah School of Music Graduate String Quartet is in residence in the Saarburg Festival in Germany from July 27- August 7, 2015. Giving the U's Chamber Music Program great exposure in Germany, the Graduate Quartet, along with three other string students, gave a beautiful performance at the opening reception for the festival on Monday, July 27, 2015.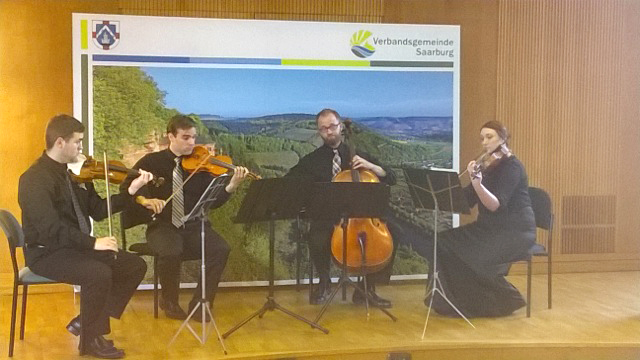 The Saarburger Serenaden, an International Music Festival and School geared for high school, college and young professionals, is set in the romantic city of Saarburg, embedded into vineyards and forests, with the picturesque Old Town full of multicoloured houses of the fishers and mariners. Its bell foundry, where the traditional handcraft of bell casting was practiced until 2002, highlights Saarburg's rich musical history. The music festival promotes better understanding between various peoples of the world through music-making, and it s mission statement hopes that it "should stimulate musical and human exchange, provide a podium for the talented young musicians and music lovers, create a peaceful non-competitive environment, in which a desire to express oneself through the music would happily unfold."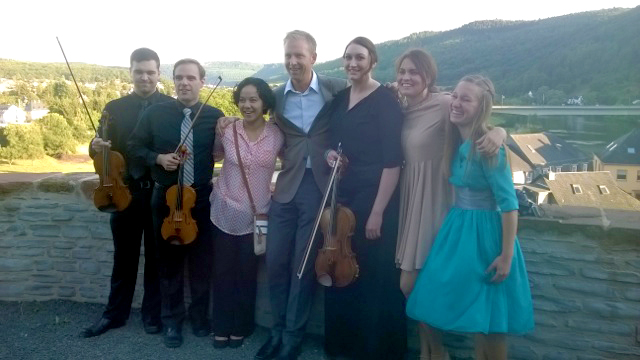 Such incredible opportunities come from funds, scholarships, and grants from music supporters back home. Hasse Borup , U of U String Area head, acknowledges the support felt from back home, "The Graduate Quartet received substantial support from the Dean's excellence funds, Boguslavsky Scholarship and one of my undergraduate students (Jamie Jackson) received a UROP grant for her project (Brahms G major Sonata, studies in Germany). "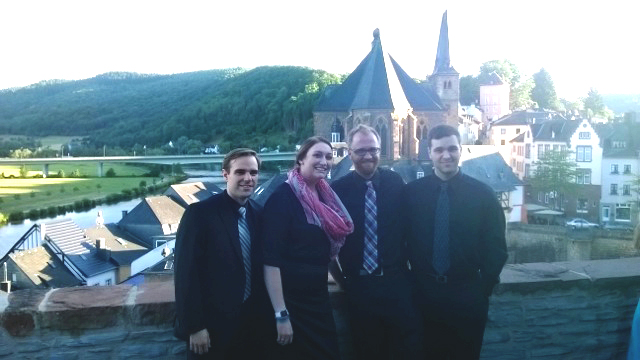 The U of U Chamber Music Program prides itself in individual music enrichment and advancement as well as giving its students opportunities to travel abroad and participate in enriching music festivals such as this one.
ABOUT THE COLLEGE OF FINE ARTS
With its vision of advancing the practice and appreciation of the arts through leadership in teaching and research, the mission of College of Fine Arts at the University of Utah is to provide students with a dynamic, contemporary learning environment that inspires intellectual, creative and professional excellence and innovation in the arts while honoring tradition. The College is home to the School of Music, the Departments of Art & Art History, Ballet, Film & Media Arts, Modern Dance and Theatre
ABOUT THE SCHOOL OF MUSIC
The University of Utah School of Music offers a comprehensive program of music study on both the undergraduate and graduate levels. The School of Music educates professionally-oriented students across the musical spectrum through rigorous musical and academic experiences; serves the art of music through performance, composition, research and publication; and functions as the state's center for intellectual, educational, and cultural musical activities. It has been an accredited member of the National Association of Schools of Music since 1952.