Conducting Prokofiev's Cinderella
Claudia Restrepo is a first year Doctor of Musical Arts (DMA) candidate in the Orchestra Conducting program in the School of Music. A native from Colombia, Claudia holds a master's degree in Conducting from the University of Northern Iowa and a bachelor's degree in Industrial Engineering from Fundación Universitaria Tecnológico Comfenalco (Colombia). She serves as one of the assistant conductors for this weekend's production of "Cinderella" performed with the Utah Ballet and Utah Philharmonia Orchestra.
"When I am on the podium I just feel like myself, which is kind of strange to explain, but it's a great experience," Restrepo said. "As a conductor, you don't get to play an instrument, actually, you don't make or pronounce any sound, but it's wonderful how all the forces of the orchestra are willing to play for you."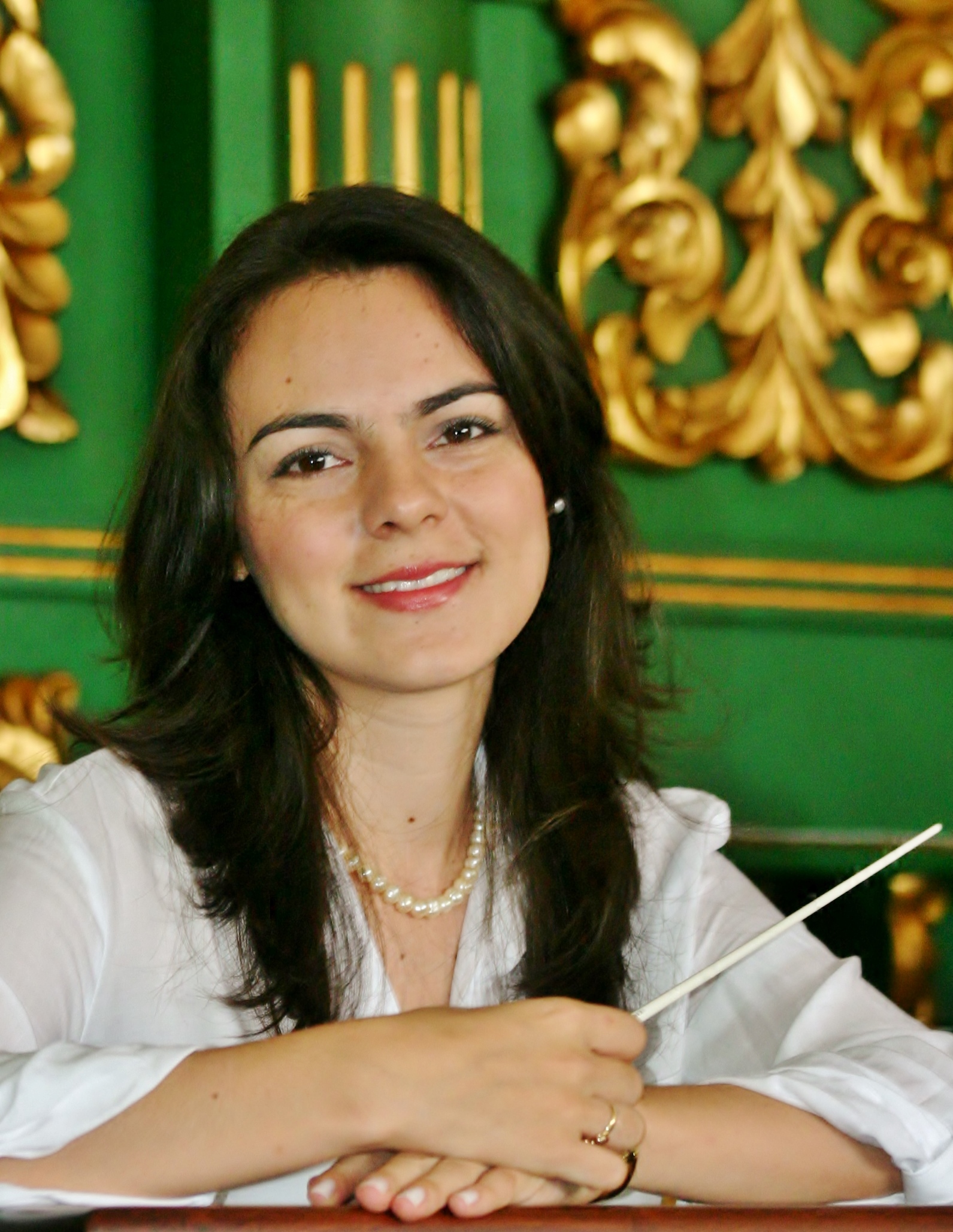 Having her father as a conductor inspired Restrepo's interest in music at a young age. However, her interest in conducting began when she filled in for an orchestra rehearsal five years ago. "I was kind of afraid at the beginning, but when I started conducting I just knew that that was what I wanted to do with my whole life. So, since then I have been stepping out onto the podium," Restrepo recalled.
She said her experience with the School of Music has had plenty of opportunities to be at the podium. "It is great to have plenty of opportunities to conduct, which was one of my main requirements when I was looking for a degree," she said.
The Utah Philharmonia has prepared and studied the score for the upcoming ballet and opera performances. "The music of Prokofiev – everything about Prokofiev is amazing – the orchestration and the music is incredible. The score is quite difficult though. It has a big instrumentation and it is a lot of music to learn. It is a bit of a challenge," she said.
But with the ardent professionalism of the Utah Philharmonia, this weekend's production will surely be a thrilling experience. Join us April 3-4 at 7:30 p.m. for "Cinderella" at Kingsbury Hall.
ABOUT THE SCHOOL OF MUSIC
The University of Utah School of Music offers a comprehensive program of music study on both the undergraduate and graduate levels. The School of Music educates professionally-oriented students across the musical spectrum through rigorous musical and academic experiences; serves the art of music through performance, composition, research and publication; and functions as the state's center for intellectual, educational, and cultural musical activities. It has been an accredited member of the National Association of Schools of Music since 1952.