The 2020 SOMe Festival Thrives, Online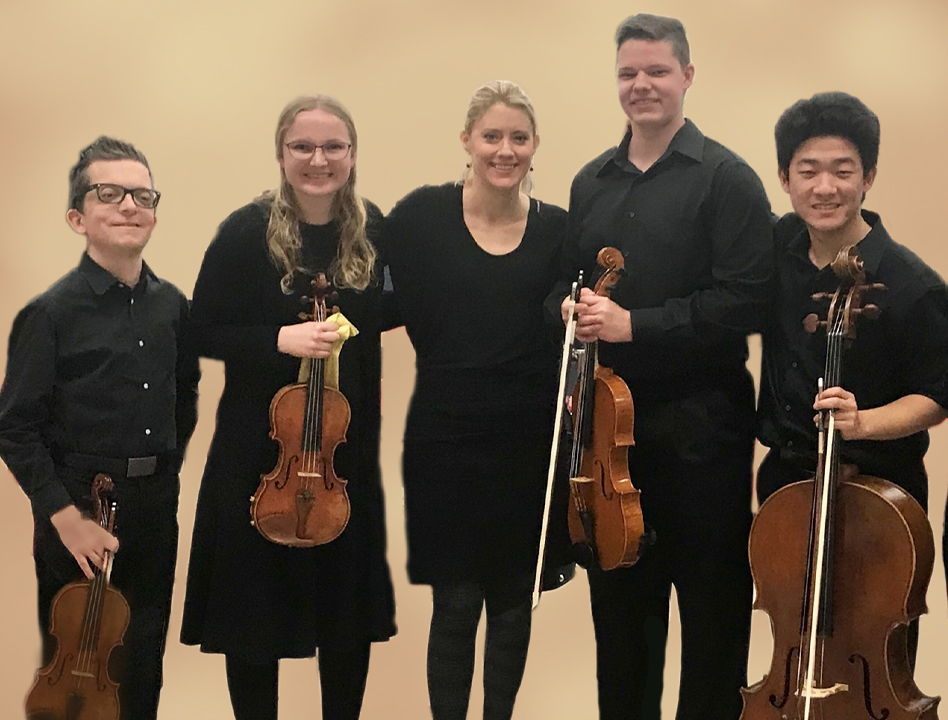 The Shostakovich Quartet audio recording of Dmitri Shostakovich's, "String Quartet No. 8" will be included in the 2020 SOMe Festival online. The ensemble consists of Emma Jenson, violin; Joshua Jenson, violin; Andrew Oliverson, viola; and Jonathan Lee, cello.
The School of Music's annual SOMe Festival is a celebratory concert organized by the students, for the students. At the end of each academic year the Student Advisory Committee (SAC) reviews student performances to be featured in Libby Gardner Concert Hall.
This is one of the great opportunities students get to perform their own works and compositions in a concert. It is also special to students because it focuses on collaboration and camaraderie above anything else. The festival offers students the chance to perform in a non-competitive, non-academic setting—it is a wonderful opportunity to share music and personal accomplishments with their peers.
"In this festival we want students to enjoy performing with and listening to their friends in a no-stress setting. No one grades this, we just have a good time and support each other! This year we are proud to feature two works composed by the students who are performing them," said Graduate SAC Chair, Amy Bach.
Because of the extraordinary circumstances of COVID-19, the SOMe fest will be moved to an online platform. Listen to the 2020 SOMe fest on the School of Music's YouTube page on Friday, April 24, 2020.
ABOUT THE SCHOOL OF MUSIC
The University of Utah School of Music offers a comprehensive program of music study on both the undergraduate and graduate levels. The School of Music educates professionally-oriented students across the musical spectrum through rigorous musical and academic experiences; serves the art of music through performance, composition, research and publication; and functions as the state's center for intellectual, educational, and cultural musical activities. It has been an accredited member of the National Association of Schools of Music since 1952. http://www.music.utah.edu/