School of Music's Annual Concerto Competition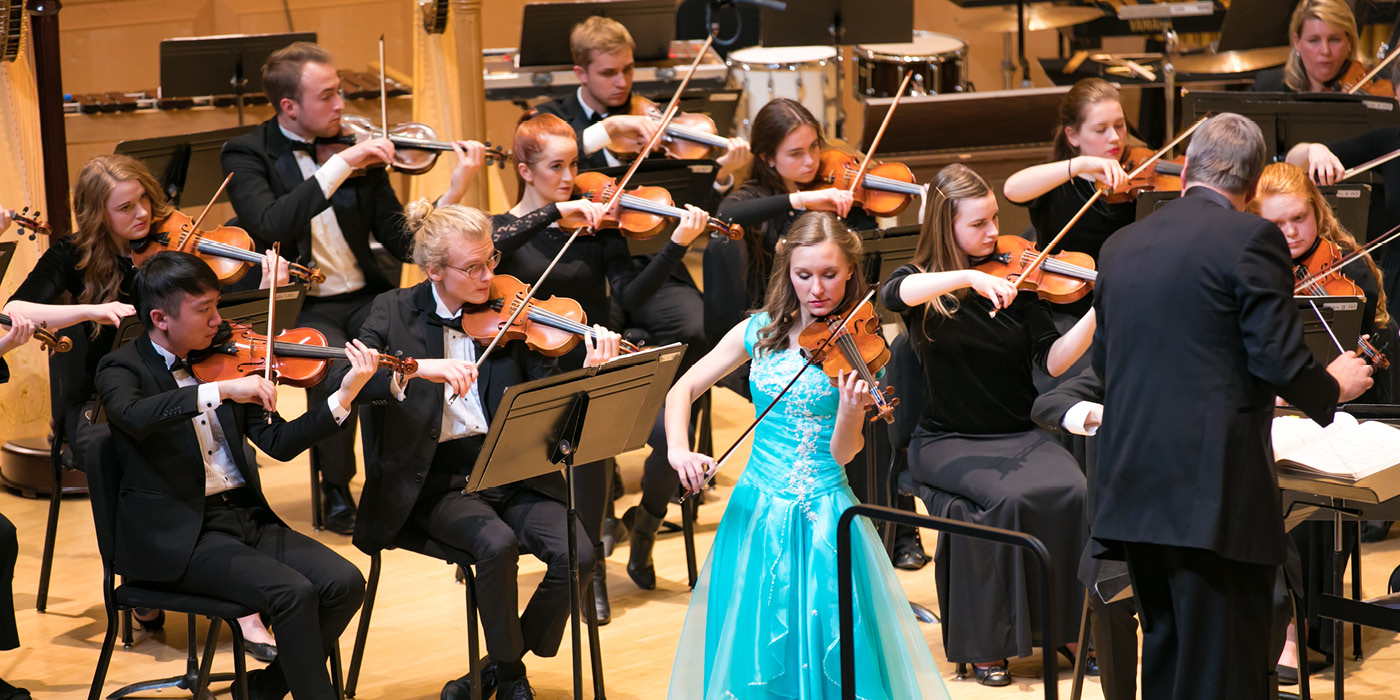 Not many professional musicians get to perform with an orchestra as a soloist. But every year students compete for the rare opportunity. After multiple rounds of auditions, students are selected to perform with either the Utah Philharmonia or the Campus Symphony, both in-house orchestras.
Each year 50-60 students audition. This year, only six winners will be featured between two concerts. On Jan. 30 the Utah Philharmonia will accompany James Bobick, baritone; Melody Cribbs, harp; Erika Qureshi, oboe; and Suzannah Rose, piano. The second concert will be April 8. Campus Symphony will accompany winners, Alison Saporta, soprano and Bronson Pascaul, trumpet.
Robert Baldwin, oversees the competition: "Judging the competition is a bit like choosing between apples and oranges, but the qualities we concentrate on are artistry, technical mastery, and communication of the composer's intent. Performing with an orchestra is a rare honor that many musicians simply do not have the opportunity to experience. For those that do, it is a validation of their continuing work to become artist performers, and is indeed a learning experience for all."
Concerts start at 7:30 p.m. in Libby Gardner Concert Hall.
Both concerts are free for U students through Arts Pass a.k.a students' UCard.
General Admission: $12.50
Non-U Students: $6.50
Faculty, Staff & Seniors: $6.50
Buy tickets at tickets.utah.edu