Maurice Abravanel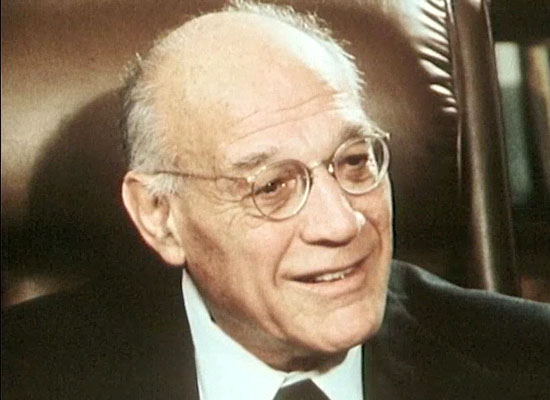 Inventory of Collection
Click here to view a PDF of the inventory of the Maurice Abravanel Studio collection.
Biography
Maurice Abravanel was born in Thessalonika, Greece on January 6, 1903. Edouard de Abravanel and Rachel Bitty Abravanel had four children: Inez, Gaston, Ernest, and Maurice. He was a descendant of Don Isaak Abravanel (1438-1508) who, as finance minister/chancellor to King Ferdinand and Queen Isabella of Spain, aranged in 1492 the funding for the first voyage of Christopher Columbus to the Americas.

His family moved to Lausanne, Switzerland when Maurice was six years old. His father, a pharmacist in Greece, lacked a Swiss diploma so he opened a drugstore. Having been schooled by Jesuit priests in Thessalonika and, as he described himself, "plagued by a very good memory," he quickly realized that the Swiss schools were absolutely of no challenge to him. "Mesmerized by the piano" at age 12, he began to compose and orchestrate music. At 16, he conducted his first ("non-professional") orchestra. He knew he was born to be a conductor.

While in Switzerland, the young Abravanel met Ernest Ansermet, a neighbor of the family. Maurice played piano duets with Ansermet, who introduced the budding musician to, among others, Darius Milhaud and Igor Stravinsky. His father knew of his son's strong interest in music but felt that music was not an honorable profession. At age 17 Maurice was sent to Zurich to study medicine. Two years later, as he described, he "no longer could live without music." He left medicine for good and moved to Berlin.

Wilhelm Furtwangler, Otto Klemperer, Richard Strauss, and Bruno Walter were all conducting opera in Berlin at this time. Ferruccio Busoni recommended Maurice as a student to Kurt Weill; the two became lifelong friends and music associates.

In Berlin, Maurice became an assistant conductor at the Mecklenburg Theatre where he conducted weekly pops concerts. These concerts were given without rehearsal of any kind, so he had to develop a very clear baton technique. That technique has since earned him the praise of orchestral musicians all over the world.

Soon an uninterrupted series of engagements followed, first as concert master, then as conductor in Zwickau, Altenburg, and Kassel. In 1933, at age 27, Abravanel made his debut at the Berlin State Opera, where he became a frequent guest conductor.

Following in the footsteps of his ancestors, Abravanel was forced to leave Germany as Hitler rose to power renewing the centuries-old torment of Jews. With his good friend Kurt Weill, Abravanel escaped to Paris in 1933.

In 1933-1934, Abravanel conducted Pierre Monteux's Orchestre Symphonique de Paris, was music director of Sergei Diaghilev's Ballets Russes, and, at the recommendation of Bruno Walter, conducted Mozart's Don Giovanni at the Paris Opera.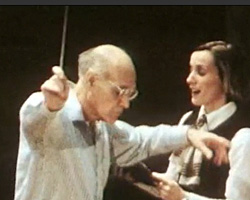 After guest appearances in London, Rome, and Geneva, he went to Australia as Director of the British National Opera Company. When the seasons in Melbourne and Sydney were over, he was retained by the Australian Broadcasting Company for another year to conduct symphonic concerts as well as a series of 26 radio performances of complete operas in English.
In 1936 he accepted an invitation to conduct the Metropolitan Opera in New York City. At 33, he was, and remains, the youngest conductor ever to take that podium. During his two-year tenure with the Metropolitan, he set an unprecedented record by conducting seven performances of five different operas in only nine days--without rehearsal.
In 1938, Abravanel--in his words--"left the Met of [his] own volition" to conduct on Broadway the works of his friend, Kurt Weill. First was Knickerbocker Holiday, written by Weill in collaboration with Maxwell Anderson. There followed a long string of Broadway successes including Lady in the Dark, One Touch of Venus, The Seven Lively Arts, Street Scene, and Three Penny Opera, all interspersed by concerts in Montreal, Toronto, Washington, D.C., and Chicago. And in addition to these were concerts with the New York City Orchestra, a season with the Chicago Civic Opera, and a season with the Opera Naciona in Mexico City.
Immediately after the War, he was recalled to Australia to conduct the concerts of the Sydney Symphony Society. He found such satisfaction in developing his own orchestra there that a year later, back in New York, he refused a five-year contract and considerable salary with Radio City Music Hall and, instead, accepted the offer to be the conductor of the Utah Symphony.
---

801-581-6691



Virtual Helpdesk, during open hours



Email



Research Consultation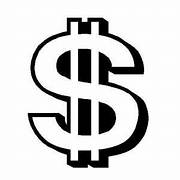 Suggest a Purchase



Tutoring Services



McKay Streaming Course Reserve
---

Summer Hours
May 8th – August 19th

Monday - Friday
9am-5pm
Saturday
11am-2pm
Sunday
Closed
Fall 2023 Hours
August 21st – December 15th
Open
Monday ~ Thursday
8am ~ 8pm
Friday
8am ~ 5pm
Saturday
10am ~ 3pm
Closed
Labor Day ~ Sept. 4th
Fall Break
Closed
Sat. Oct. 8th ~ Tues. Oct. 10th
Open
Wed. Oct. 11th 9am ~ 5pm
Thurs. Oct. 12th 9am ~ 5pm
Fri. Oct. 13th 9am ~ 5pm
Sat. Oct. 14th 11am ~ 2pm
Thanksgiving Break
Open
Wed. Nov. 22nd 8am ~ 5pm
Closed
Thur. Nov. 23rd ~ Sun. Nov. 26th

Please check back for updates.
Events - TBA