Music uplifts and inspires in times we need it most.
To help us make music more available and support the work of our faculty, staff and students, we welcome your financial contributions.
Welcome to the School of Music Virtual Venue
Watch concerts, see upcoming events and student recitals.
Events are subject to change. Enjoy our latest concert below!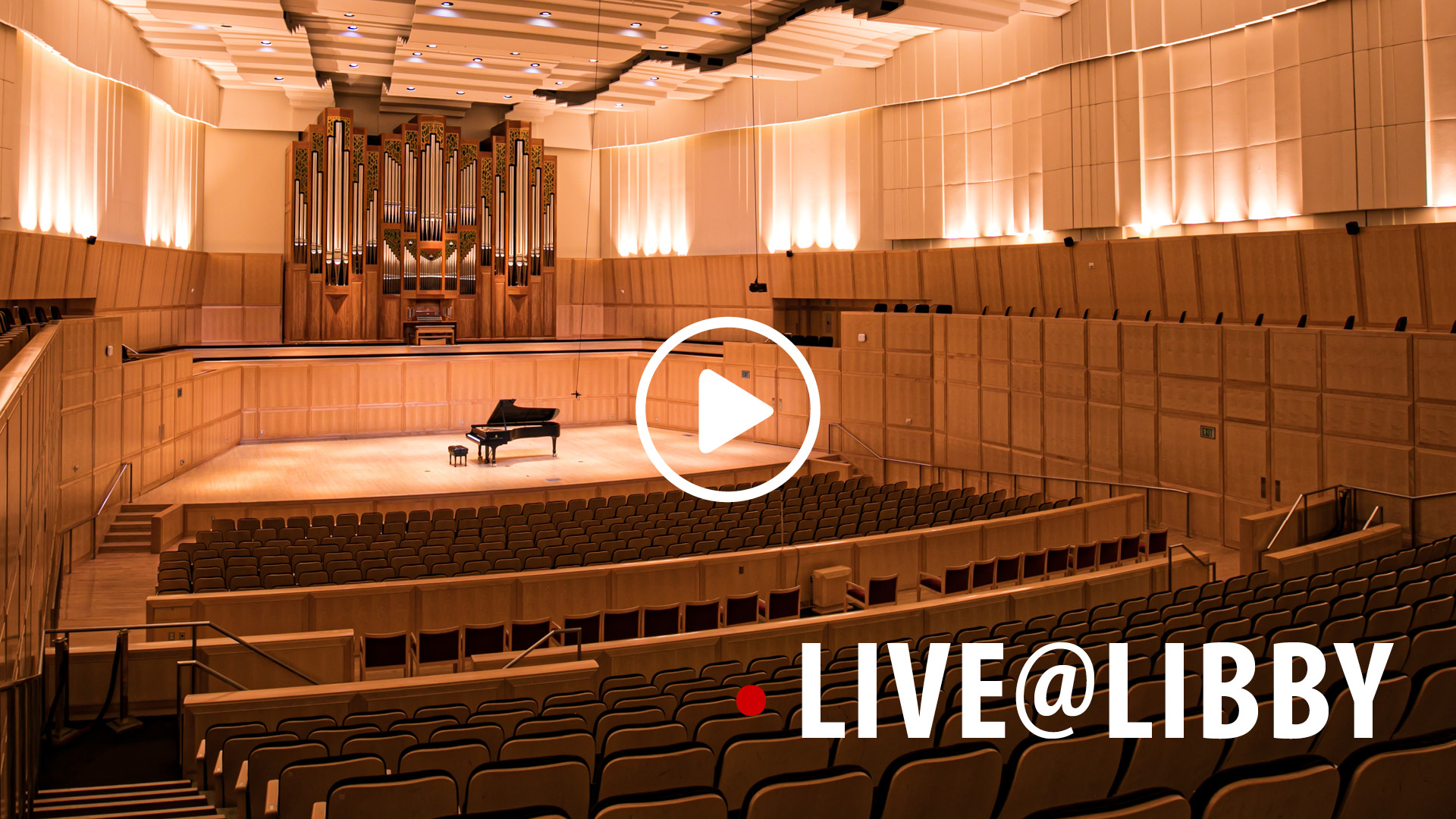 Concert Programs
Abravanel Distinguished Composer with Splice Concert
Student Compositions with Splice Concert

Doctoral Lecture Recital: Brandon Horrock, conducting
6:10 PM | WHCR
Doctoral Recital: Jingwei Zhang, piano
6:00 PM | DRH
Program
Masters Recital: Meng Ding, piano
8:00 PM | DRH
Program