Backman Elementary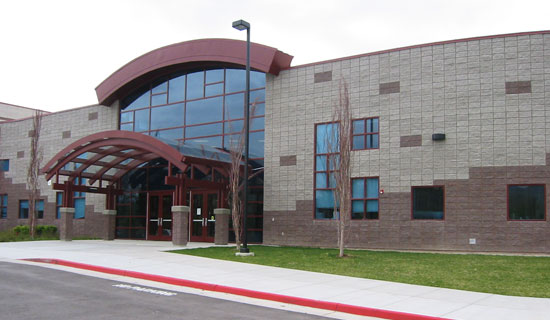 "The U Piano Outreach Program offers a unique opportunity to our students that they will cherish throughout their lives." — Dahlia Cordova, Principal
The U Piano Outreach Program moved to Backman elementary school in 2010, and has since served 36 students annually, with each student receiving classes four days per week. This year, thanks to the generosity of The McCarthey Family Foundation, we have welcomed an additional graduate teaching instructor into the classroom and are pleased to announce that we will be reaching close to 50 students this year!
Parents sign their children up to participate on a first come, first served basis, starting at back-to-school night. At Backman Elementary, 90% of students' families live below the federal poverty level, 85% of student body comes from ethnically or racially diverse backgrounds, and 65% of student body are English language learners.
At the end of the semester, program participants perform their recital pieces for their families and the entire school, as well as being invited to the University of Utah to play in a special Piano Outreach Christmas Concert in Thompson Chamber Hall. In May, outstanding students from each school are invited to participate in the Piano Outreach Ensemble in the Piano Area Monster Concert.
Thank you to our wonderful supporters, The McCarthey Family Foundation.
---
Social Media
Graduate Instructors
Michael Pingel
Masters Candidate, Piano Performance