Summer Music Camps
String Camp 2021

June 7th - 11th


Camp Director

CAMP INFO
The University of Utah Preparatory Division Strings Summer Camp is a week-long camp for string players ages 6 through 14. The camp was founded and organized by one of the most prominent pedagogues in the state of Utah, Dr. Kasia Sokol-Borup. Students will be working with University of Utah, Salt Lake City Community College, and Preparatory Division faculty members.
June 7th - 11th
Ages: 6 - 14
Requirements: Must have played their instrument for at least 6 months
Time: Half-Day option 9:00 am - 12:00 pm
Location: Fine Arts West, Recital Hall
Tuition: Half-Day $225

Bring a snack and water bottle
COVID INFORMATION
Please read and sign the attached Waivers. All rules must be followed and both waivers signed for participants to register for string camp.
*Registration deadline June 1st.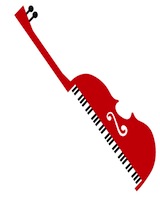 Contact Us:
801-581-7811
Fine Arts West, Building 170 (274 South University Street)
Email: prepdiv@music.utah.edu
Announcements
Events