Retiring Faculty 2020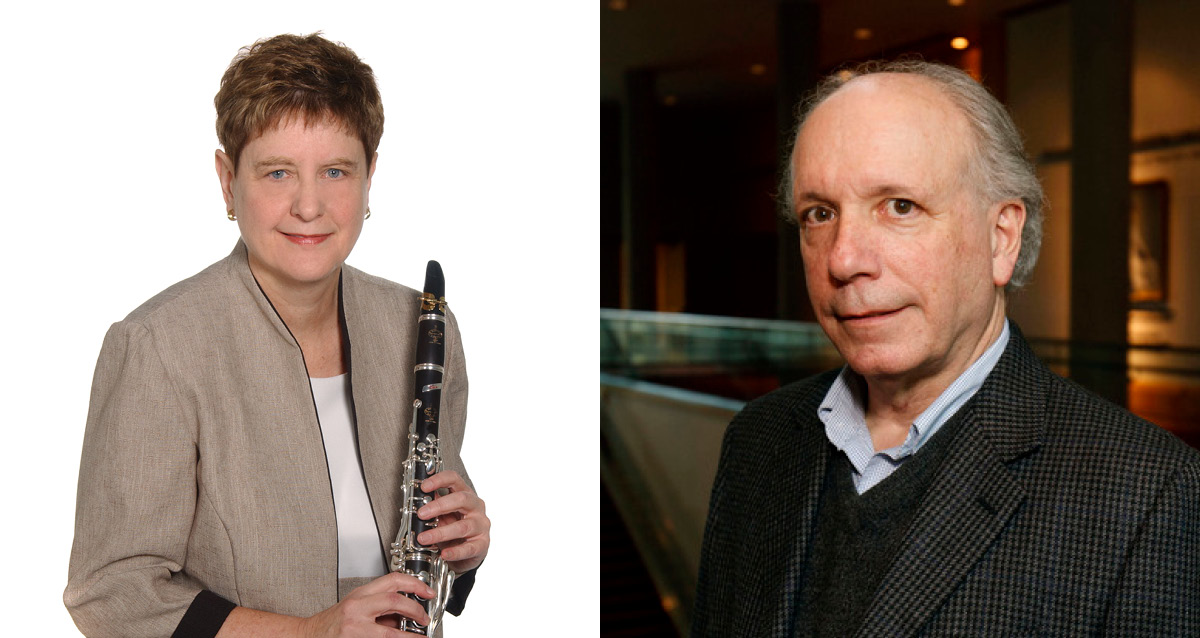 Kathy Pope
School of Music
Professor Kathy Pope has been active musically in the Salt Lake area for many years as a teacher, clinician, adjudicator, and performer. Professor Pope was the Principal Clarinetist for Ballet West and also performed frequently with the Utah Symphony. She has played with the Opus Chamber Orchestra, Utah Chamber Artists, and has been a soloist with the Salt Lake Symphony. She is the National Clarinet Repertoire Consultant for the Music Teachers National Association. Her compact disc recordings, "From Bach to Gershwin," "Clarinet Kaleidoscope," and "A French Soirée" have all received critical acclaim. The American Record Guide cited her most recent CD, "A French Soirée," as "absolute perfection" and The Clarinet said, "this recording is very worthy of any clarinetist's library." Ms. Pope has been very active in the International Clarinet Association including soloing at theconventions in Stockholm, Salt Lake City and Washington D.C. She was the conference coordinator for the 2003 Clarinet Association convention at the University of Utah. She has served as coordinator for the Orchestral Audition and High School Competitions, and is the Utah State Chair. Ms. Pope is an artist-clinician for both Buffet Crampon USA and Rico International.

Steve Roens
School of Music

Dr. Steve Roens holds a Bachelor of Arts degree in anthropology from Swarthmore College, a Master of Fine Arts degree in music theory and composition from Brandeis University, and a Doctor of Musical Arts degree in composition from Columbia University. He studied composition with Seymour Shifrin, Martin Boykan, Arthur Berger, Chou Wen-Chung, Jack Beeson, and Mario Davidovsky. He is the recipient of fellowships from the MacDowell Colony and the Composers' Conference, and a former visiting assistant professor at Wellesley College. Roens' writing is freely atonal, rhythmically fluid, and spare. It has been called by one critic, neo-Webernian. Primarily for chamber groups of varying sizes and soloists, pieces have been commissioned by the Stony Brook Contemporary Chamber Players, the Nova Chamber Music Series, the Intermezzo Chamber Music Series, and pianists Jason Hardink, and Rebecca La Brecque. His music is published by the Association for the Promotion of New Music and is available on the Centaur label. As a teacher of composition, while his background and practice are informed by the literature of atonal music, Roens's approach to teaching helps students find their own voices and originality in whatever direction their stylistic predilections evolve. In addition to teaching music theory and composition, during his thirty-year career at the University of Utah Dr. Roens took on a variety of administrative positions, serving at different times as Associate Dean of the College of Fine Arts, as Associate Dean of Undergraduate Studies, as Director of the Undergraduate Research Opportunities Program, and as Head of the School of Music Composition Area. Roens enjoyed dividing his time between teaching and his administrative duties and believes that these different activities can support each other in a variety of ways. He is also an avid photographer, amateur astronomer, and hiker.
ABOUT THE SCHOOL OF MUSIC
The University of Utah School of Music offers a comprehensive program of music study on both the undergraduate and graduate levels. The School of Music educates professionally-oriented students across the musical spectrum through rigorous musical and academic experiences; serves the art of music through performance, composition, research and publication; and functions as the state's center for intellectual, educational, and cultural musical activities. It has been an accredited member of the National Association of Schools of Music since 1952.