The U ranks as best Music School for Veterans in Utah
The University of Utah School of Music was ranked #15 out of 370 institutions in the U.S. for veteran friendliness in College Factual's 2019 national and state rankings. This places the U in the top 5% best music schools for veterans in the nation and is the second year in the row the U has ranked as the best school of music for veterans in Utah.
According to PayScale survey, a U music graduate makes an average of $37,436 in their early career to $59,299 in their mid-career — these amounts are above national average earnings for music graduates.
The U also ranked #1 overall for best university for veterans. Determining factors pertaining to veterans include: affordability, population, polices, resources, satisfaction, and overall college quality.
The U's Veterans Support Center aims to "enhance the individual and academic success of veterans, service members, and their family members," to find out about more about their resources and support, visit: veteranscenter.utah.edu and to learn about the College Factual's ranking methodology, visit their website here.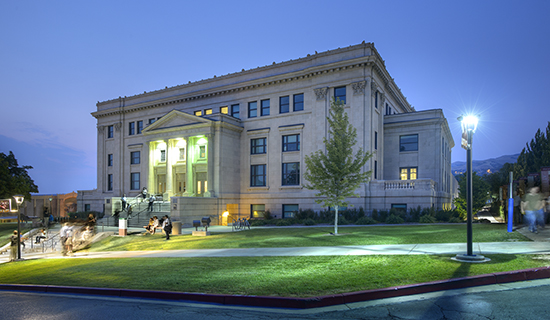 ABOUT THE SCHOOL OF MUSIC
The University of Utah School of Music offers a comprehensive program of music study on both the undergraduate and graduate levels. The School of Music educates professionally-oriented students across the musical spectrum through rigorous musical and academic experiences; serves the art of music through performance, composition, research and publication; and functions as the state's center for intellectual, educational, and cultural musical activities. It has been an accredited member of the National Association of Schools of Music since 1952.
ABOUT THE COLLEGE OF FINE ARTS
With its vision of advancing the practice and appreciation of the arts through leadership in teaching and research, the mission of College of Fine Arts at the University of Utah is to provide students with a dynamic, contemporary learning environment that inspires intellectual, creative and professional excellence and innovation in the arts while honoring tradition. The College is home to the School of Music, the Departments of Art & Art History, Ballet, Film & Media Arts, Modern Dance and Theatre.