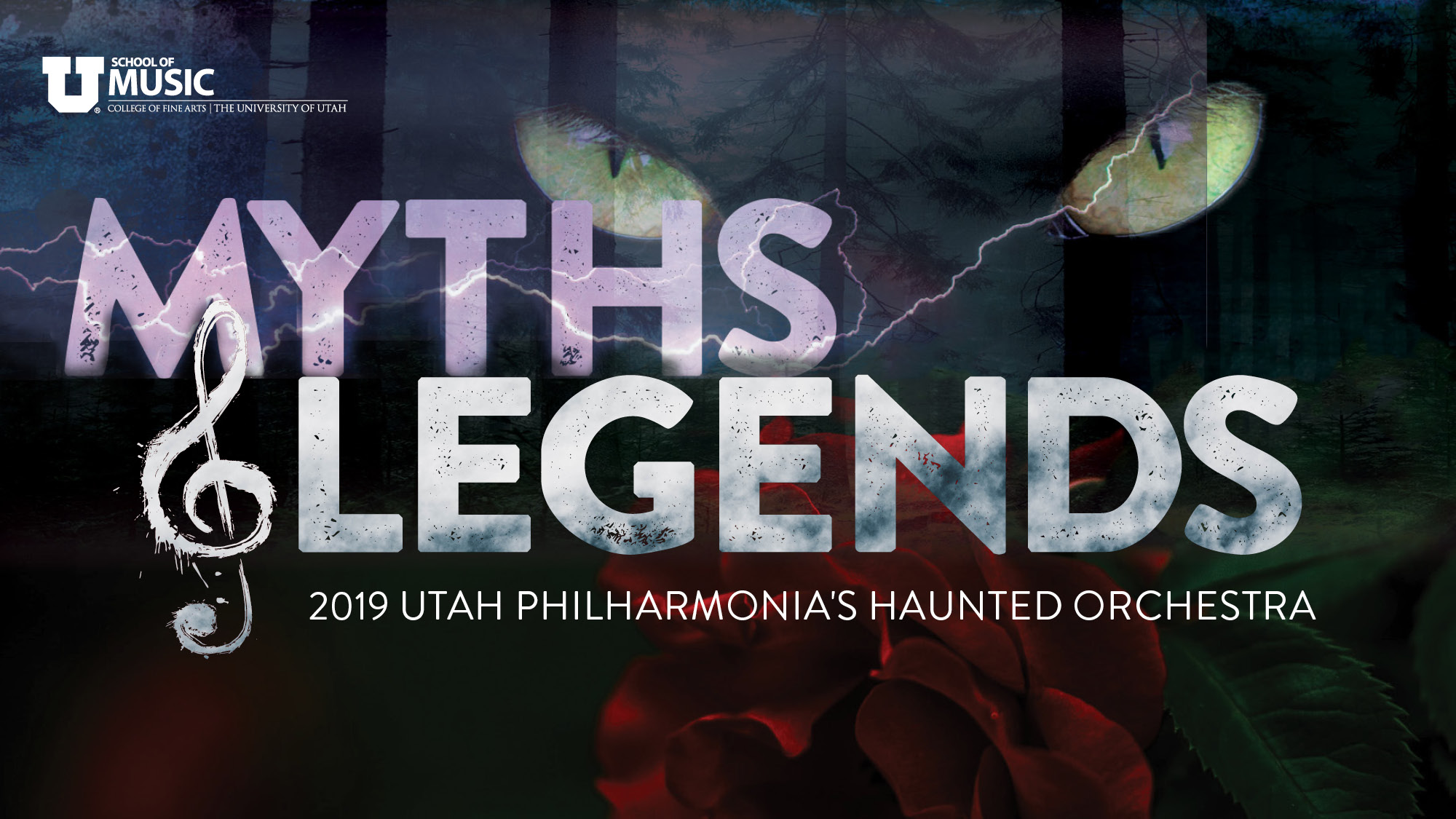 Utah Philharmonia presents the 18th annual Haunted Orchestra: Myths and Legends
University of Utah's Utah Philharmonia will channel the mystique of supernatural folklore at this year's "Haunted Orchestra: Myths and Legends," Oct. 24-25 in Libby Gardner Concert Hall.
For 18 years the Utah Philharmonia has delighted audiences with its annual Halloween concert. In previous years the orchestra performed scores from "The Phantom of the Opera" and "Star Wars," becoming an anticipated favorite and family tradition. This year the orchestra will perform selections from the movie "Thor," Disney's "Beauty and the Beast," Gustav Holst's "The Planets," plus other Halloween favorites.
U School of Dance has been collaborating with the Haunted Orchestra since 2004 featuring a variety of works over the years including excerpts from "Star Wars" and "The Firebird."
Student choreographers Emma Furukawa and Sana Tepley have been working on developing choreography to accompany "Uranus, The Magician" from Holst's "The Planets" as part of the concert. Seven dancers will make use of the spectacular space in LGCH to entertain the audience with Harry Potter-inspired choreography.
The entire orchestra will be dressed in costume including the conductors. Attendees are encouraged to wear their costumes too. The annual costume parade will showcase audience members of all ages. Concerts starts at 7:30 p.m.
Admission is $12.50 for adults and $6.50 for students and children/faculty and staff/seniors. The event is free for U students through Arts Pass a.k.a their Ucard. Tickets may be purchased from Kingsbury Hall Ticket Office, at the door, or by calling (801) 581-7100. For more info visit, tickets.utah.edu.
ABOUT THE SCHOOL OF MUSIC
The University of Utah School of Music offers a comprehensive program of music study on both the undergraduate and graduate levels. The School of Music educates professionally-oriented students across the musical spectrum through rigorous musical and academic experiences; serves the art of music through performance, composition, research and publication; and functions as the state's center for intellectual, educational, and cultural musical activities. It has been an accredited member of the National Association of Schools of Music since 1952.