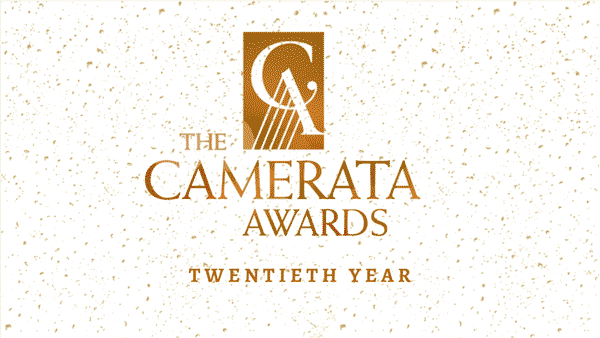 An uplifting virtual musical evening
Join the University of Utah School of Music for a powerful virtual evening that showcases the creative works and resilience of our students and faculty and recognizes 2020 Camerata Awards Gala honorees Roger H. and Colleen K. Thompson. Emceed by dazzling mezzo-soprano faculty Kirstin Chávez, you'll leave inspired and uplifted. All are welcome to this free event -- no ticket or reservation required.
Friday, December 11, 2020
7:30 PM

For more information:
April Goddard
(801) 581-6762
Watch our Chamber Choir holiday concert and more here.

U alumni Roger and Colleen Thompson have been lifelong champions for music, education, and their community. From modest roots, they now dedicate resources to help others succeed. They have funded scholarships and other opportunities for U music students, and many others around the world.
Meet the Emcee, Kirstin Chávez
Associate Professor, School Of Music
Kirstin Chávez is considered one of the most riveting and significant contemporary mezzo-sopranos. With her dark, generous mezzo, earthy eroticism, and smoldering charisma, she has captured attention, especially as one of the definitive Carmens of our time. She has performed worldwide at celebrated venues such as New York's Lincoln Center, Australia's Sydney Opera House, and Italy's Arena di Verona. Professor Chávez has taught voice at the U since 2016, while maintaining an active performing career.
Presented by
James R. and Nanette S. Michie Foundation
---
EVENING SPONSORS
MAESTRO
S. J. and Jessie E. Quinney Foundation
Sentry Financial Corporation | Jonathan M. and Tina B. Ruga



CONDUCTOR


The Lennox A. Larson Family Trust
---
CONCERT SPONSORS
CONCERT MASTER
Lowell and Sonja Brown | Eric C. and Lisa Lee Evans | Charles and Kathie K. Horman | Robert Stringham and Michelle Michie | Anne Marie and Mark L. Pace | Christopher J. and Molly P. Sumner
SOLOIST
Robert and Colleen Bauman | Joyce M. Bennett | John and Elizabeth Bennion | Monte Caldwell and Byron Russell | Royden J. and Rebecca R. Glade Herbert C. and Wilma S. Livsey | Louis A. and Deborah Moench | Scott and Lesli P. Rice | Vernon and Loretta Rice | Frank and Janelle Weinstock
Dear friends,
This year marks the School of Music's 20th Camerata Awards Gala.
Our dedicated friends who conceived this event sought to salute those who built the U's music program over 125+ years. They wished to inspire us to take part in advancing that legacy of excellence far into the future.
Your generous support moves us toward this goal.
The Camerata Awards Gala, the School of Music's only annual fundraising event, generates $80,000 a year for scholarships and other student needs. It helps us attract and retain the best students – upgrading the educational experience for all.
Regardless of the COVID-19 pandemic, this crucial need remains. Overcoming momentous obstacles, music students and faculty continue to study, practice, rehearse, and perform. In a time of immense uncertainty, students persevere in their education and continue to invest in their future.
For this year, we have reimagined our 2020 Camerata Awards Gala. Please join us for a virtual evening on Friday, December 11th to honor our 2020 Camerata Award recipients, Roger H. and Colleen K. Thompson, and to hear our students perform breathtaking music. We promise you will feel connected, inspired, and uplifted — as we do every year.
Our next generation of musicians, composers, and music educators deserve first-rate career preparation. Each of you helps to make that possible.
So, while we can't physically come together in David P. Gardner Hall this year, we look forward to celebrating with you online. The Camerata Awards Concert Gala's essence and purpose persists.
Please consider supporting our outstanding students this year.
Our deepest thanks for your generosity. We wish you and your family a safe and happy fall.


Warmly,
Miguel Chuaqui, Ph.D.
Professor
Director, School of Music
Lisa Evans
Chair, School of Music Advisory Board
Impact of Your Support
100% of proceeds directly support School of Music students through scholarships and Covid-19 emergency funds.
Top Freshman
Scholar Award
Allows the school to attract top incoming freshmen through a four-year scholarship to the top incoming freshman candidate selected annually by the faculty.
Advisory Board Scholarship Endowment
Established in 2020 thanks to board member gifts to attract and retain music students in key performance areas in perpetuity. Gala revenue builds the endowment annually.
Emergency Covid-19 Student Fund
Funds music-specific PPE, technology upgrades, and equipment to allow music students to study, rehearse, and perform during the Covid-19 pandemic.
Roger and Colleen Thompson were recognized at a small, socially distanced private event in July. Colleen passed away peacefully at home on August 6, 2020.