String Chamber Music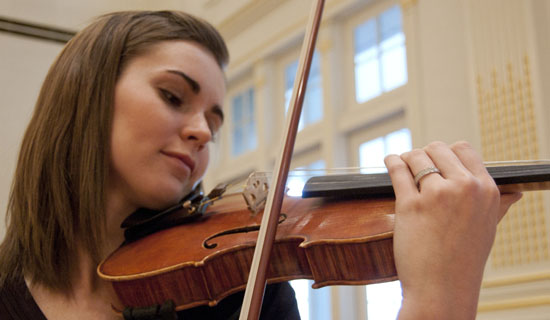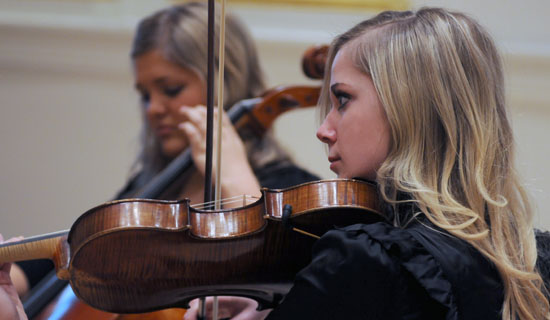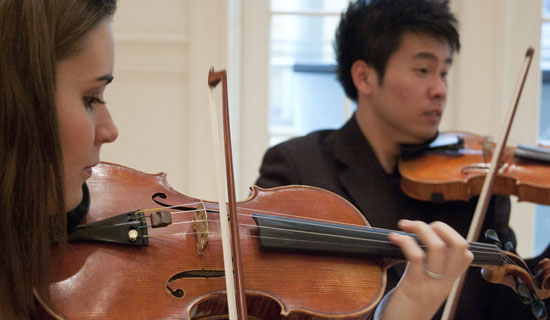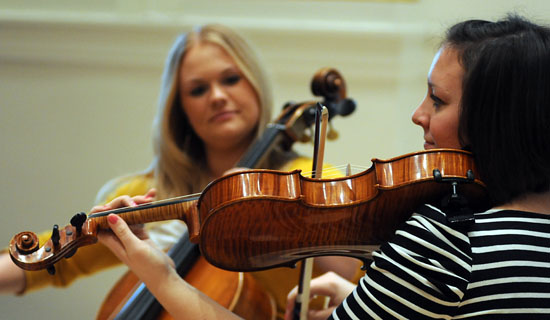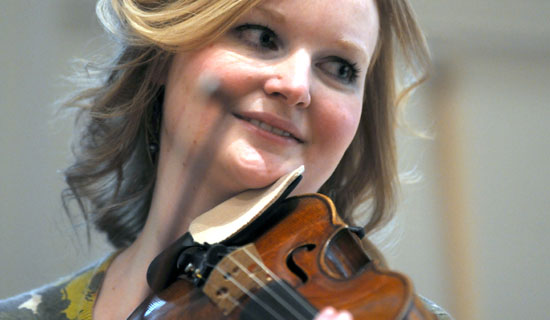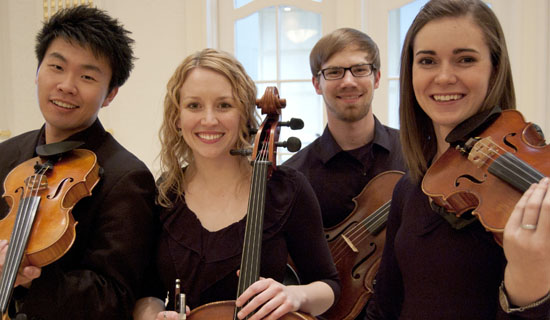 The school's string chamber music program provides students with a thorough education in ensemble playing through instruction with experienced, world-class faculty along with an active schedule of chamber music and soloist master classes. Past groups have included Emerson String Quartet, Kronos Quartet, Shanghai Quartet, Trio Con Brio and Pacifica Quartet, as well as renowned soloists such as Cho Lian Lin, David Kim and Leila Josefowicz.
More…
The school's Graduate String Quartet, whose members receive assistantship awards, serve as musical ambassadors for the U, as well as Outreach Ambassadors, along with the members of two endowed undergraduate honors quartets, Mount Olympus Waters and O. C. Tanner. All three offer motivated, dedicated string players serious quartet experience and the chance to log extensive performance experience on and off campus.
Through the Chamber Music Outreach Program, the Graduate, Mount Olympus Waters and O. C. Tanner String Quartets visit 5-6 area high schools each fall to deliver 45-minute presentations on the Art of String Quartet playing.
During the summer, the U Chamber Music Workshop brings students and professional performers to campus for an intensive week of chamber music studies and performances. The program gives current and prospective students a chance to immerse themselves in chamber music with talented players from across the country.
---
Boguslavsky Chamber Music Scholarship
Application Deadline March 17, 2017
2016 Award Amount = Up to $1,000
Supporting Documents (Please have the following documents ready to upload as part of the online application.)
Project Budget: Please include all expenses, although only up to amount available will be awarded for support.
Résumé: Should reflect your musical studies and experience, especially chamber music experience and education.
For more information:
Dr. Hasse Borup
801-587-9375
---
Social Media
Director
Auditions
Events