New Music Ensemble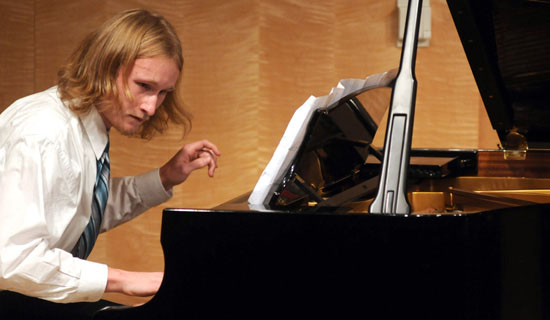 The 10-16 member New Music Ensemble offers freshman through doctoral students the opportunity to perform a wide variety of twentieth century music, from masterworks to new, exploratory compositions. Students acquire the necessary skills to play modern works, learning how to present this genre in a clear and expressive manner. Members of the New Music Ensemble often have the opportunity to perform with the Salt Lake-based professional ensemble Canyonlands.
More…
Recent concerts have included works by Steve Reich, Olivier Messiaen, Igor Stravinsky, Mario Davidovsky, Shulamit Ran, György Ligeti and Morton Feldman. The ensemble puts equal emphasis on programming music by emerging composers. During 2012-13, it will perform compositions by the eight winners of the first International University of Utah New Music Ensemble Composition Competition, which attracted 220 entries.
The ensemble performs off, as well as on, campus, including periodic tours, and has recorded on the New World/CRI label.
---
Social Media
Director
Igor Iachimciuc
Auditions
Events