Early Music Ensemble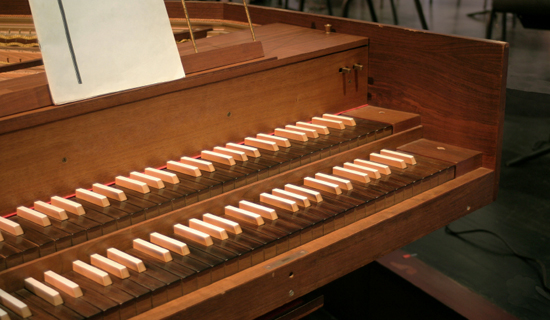 The Early Music Ensemble, made up of students, professional, and university community musicians, performs Medieval, Renaissance and Baroque literature on period instruments and modern instruments. Student participants gain valuable experience by rehearsing and performing alongside experienced musicians in both solo and small ensemble works. If you would like to participate, but have questions, please feel free to contact the Director.
More…
The Early Music Ensemble's two annual concerts include works by Machaut, Dufay, Dowland, Byrd, Henry VIII, Couperin, Rameau and others. Members choose a tune to explore, like the French folksong L'Homme Armé, or the Dutch song, Venus bant, and perform settings of the tune by several composers.
The ensemble often includes harpsichord, viola da gamba, recorder, guitar, Baroque flute, krumhorn and voice.
---
Of Note
Currently there are no news items.
Announcements
Currently there are no announcements.
Director
Auditions
Events