University of Utah Campus Symphony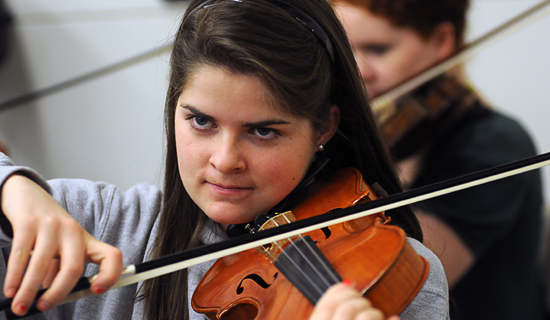 The 65-member University of Utah Campus Symphony offers students from a variety of disciplines across campus, both music and non-music majors, the opportunity to perform great works from the symphonic repertoire and to expand their orchestral skills. For students with more demanding schedules, the U Campus Symphony meets one night a week and performs three concerts a year.
More…
Recent performances have included such works as Schubert's Great Symphony, Dvořák's New World Symphony and Beethoven's 6th Symphony. Graduate conducting students often conduct the Campus Symphony, under the direction of Robert Baldwin, Director of Orchestras.
---
Social Media
Director
Auditions
Events