Voci Altissime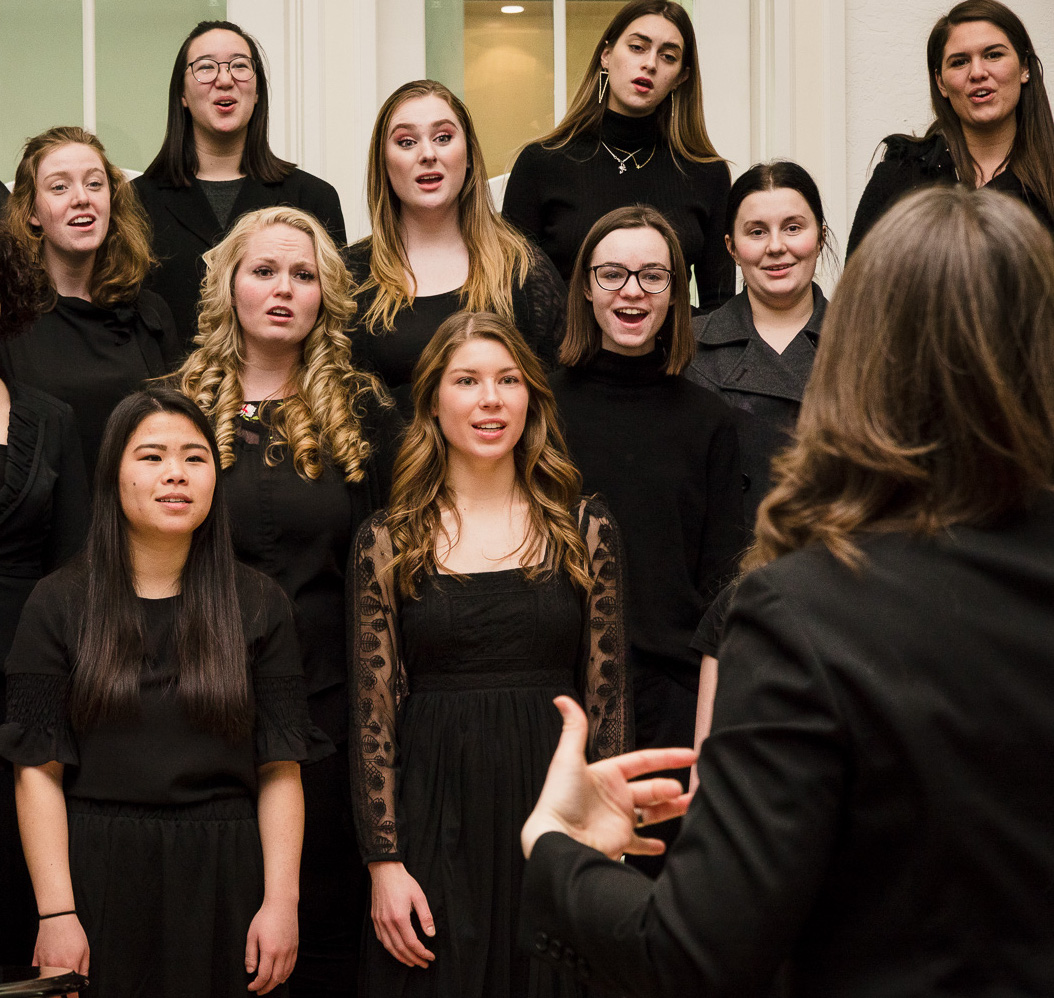 Voci Altissime provides treble voices from across campus and of all musical abilities with a challenging and satisfying choral experience. The non-auditioned group of both music and non-music majors studies and performs a variety of the finest choral literature written and transcribed for treble voices.
More…
Students and community members can also enroll in Voci Altissime through The University of Utah's Continuing Education & Community Engagement Program. Voci Altissime performs approximately 2–3 concerts per semester with the other School of Music ensembles and engages in community partnership performance experiences.
The Women's Chorus performs with the other School of Music choirs at fall and winter concerts.
---
Social Media
Director
Auditions
Events