University of Utah Chamber Choir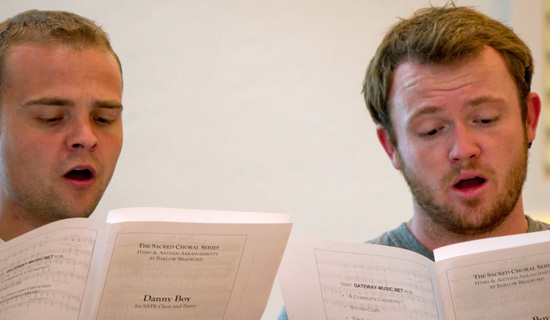 Reformed in 2012 in honor of former faculty and accomplished choral arranger Bernell Hales, the 24-28 member U Chamber Choir maintains the high choral standards he set in his twenty years at the U. The choir covers a wide range of repertoire and styles, especially focusing on those that push choral music into new, exciting arenas.
More…
The U Chamber Choir performs numerous works by conductor Barlow Bradford, an active composer and arranger, as well as private commissions by other renowned composers. The Chamber Choir often collaborates with other ensembles, both from the School of Music and off campus, including Dr. Bradford's professional choir, the Utah Chamber Artists.
Students in the U Chamber Choir participate in the highest quality choral experience, advancing their vocal technique, knowledge of choral repertoire and musicianship. The choirs under Dr. Bradford's direction are known for their beauty of tone, musical nuance, and clear, ringing sound.
---
Social Media
Director
Auditions
Events