Pep Band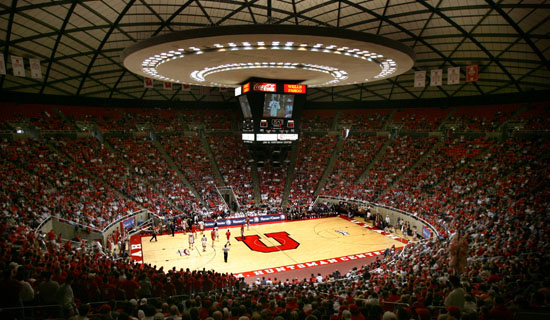 The 65-member Pep Band keeps Utah fans' spirits high in the stands at volleyball, gymnastics and basketball games, performing for over 50 events a year to upwards of 75,000 people.
More…
Like the Utah Marching Band, the Pep Band offers students the opportunity to serve as ambassadors for the U at home games, as well as PAC-12 Conference and NCAA basketball tournament games. Both music and non-music majors perform contemporary, pop and jazz band music during time out slots at basketball games and during rotations at gymnastic meets, and before and after events at both, creating a lively, fun atmosphere.
Members audition in the fall and receive a service award for their participation.
---
Director
Auditions
Events